WINNERS ANNOUNCED:
Congratulations to our 2017 winners of Canobie Lake Park's Battle of the Bands:
1st Place: Slack Tide
2nd Place: Victim of Circumstance
3rd Place: Last Reach
Congrats to everyone for a great line-up.  Hope to see you all next year!
Check out all the bands competing in Canobie Lake Park's Battle of the Bands!  A new band will perform every Thursday and Friday from June 29th through August 25th, 2017.  Learn a bit about all the talent performing below!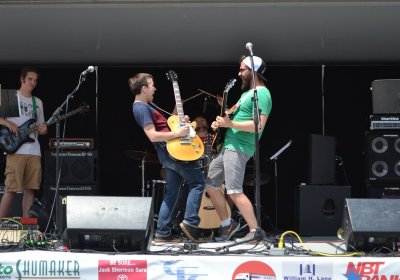 Fordham Road
June 29th, 2017
8:00pm
Fordham Road of Boston, MA was founded by two friends who wanted to create a sound that blended contemporary indie rock music with progressive stadium rock music. Some of their biggest influences include Rush, Kansas, and Yes. Fordham Road has been touring the Northeast since 2016 and have performed at Binghamton, NY July Fest, Young Performers Club Grand Finale Showcase 2016, Hard Rock Cafe - Boston, Middle East Upstairs, Out of the Blue Art Gallery, and The Raven in Worcester.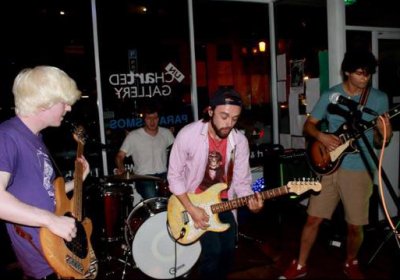 The Shirts and Shoes
June 30th, 2017
8:00pm
The Shirts and Shoes of Lowell, MA were brought together due to a passion for the arts. They have been together for 3 years and show no signs of slowing down! The Shirts and Shoes have performed at Lowell Winterfest, The Middle East (Boston), and UnchARTed (Lowell).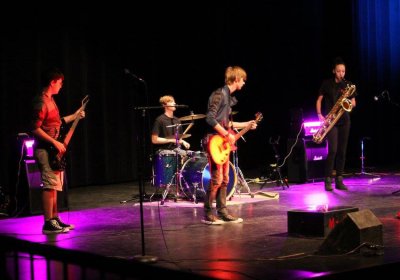 M-JAX
July 6th, 2017
8:00pm
M-JAX was formed in Nashua, NH due to a love for music and the fact that all the members went to the same school. What makes M-JAX unique is that all the members are multi-instrumentalists. They have performed at the Nashua Summer Kickoff Concert, Nashua North Talent Show(s), and the Titan Coffeehouse Fundraiser.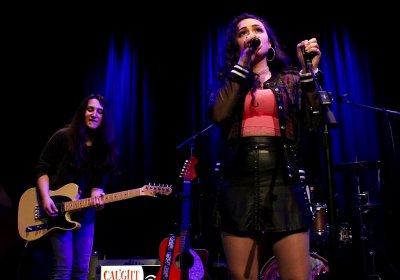 EMMARIE
July 7th, 2017
8:00pm
EMMARIE originated in Milford, NH and has been around for over 6 years. The group, comprised of all multi-instrumental career musicians, are all about audience participation. They have been nominated and won multiple awards for their performances and music. EMMARIE has performed at a Kiss Concert (Xfinity Center), Bank of NH Pavilion, Connecticon (Hartford Convention Center), The Flying Monkey, The Palace Theater, and the Red Room at Cafe 939.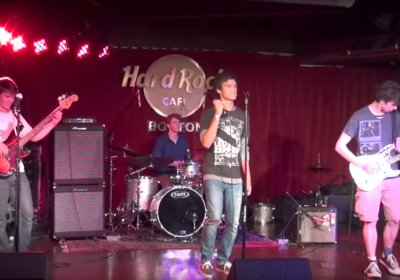 The 3rd Wing
July 14th, 2017
8:00pm
The 3rd Wing was formed in Boston, MA and were brought together by a love of music and the passion to create something new. 8 years later, an energetic stage presence compliments their large original catalog of weird groovy rock music. The 3rd Wing has performed at The Hard Rock Cafe, The Midway Cafe, Hormel Stadium, JP Porchfest, and Canobie Lake Park!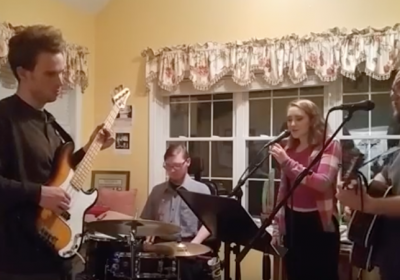 MinaMize
July 20th, 2017
8:00pm
MinaMize is a four-piece band out of Hillsboro County. They have only been together for 3 months and have wasted no time getting themselves out there. They have already performed at The Coffeehouse and now Canobie Lake Park!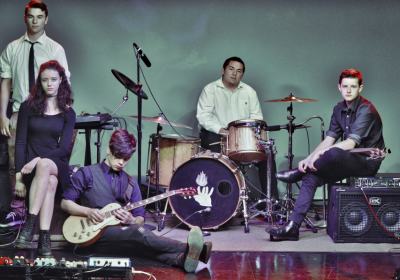 Playing With Fire
July 21st, 2017
8:00pm
Playing With Fire of Upton, MA are a five-piece band that combine classic hard rock with beautiful ambient guitar music and melodies. They've been selected as the band for the 2017 All You Got Tour, and have won multiple awards including 2016 RADAR award for New England's top youth rock band. During their 3 years together, they've performed at Hard Rock Cafe, House of Blues, Toad's Place, Mix360, Middle East, and many more.
https://www.facebook.com/PlayingWithFireBand/
https://www.instagram.com/playingwithfireband/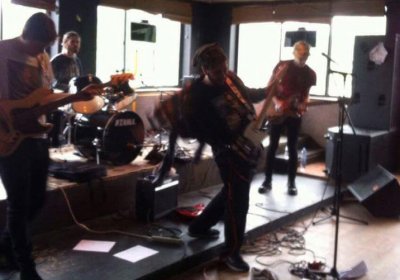 Sounds & Scenarios
July 27th, 2017
8:00pm
Sounds & Scenarios was formed in Boston, MA due to the members love for the same genres of music and the school they attend. The band takes inspiration from many different artists and genres, blending it all together into its own style of Alternative Rock that stands on its own as more than just Emo or Pop Punk. Sounds & Scenarios has performed at NHBFest in Manchester NH.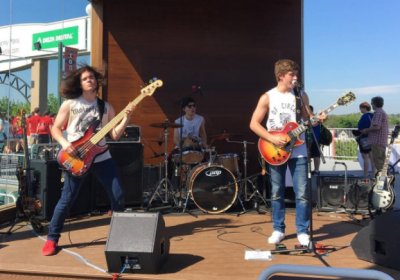 Victim of Circumstance
July 28th, 2017
8:00pm
Victim of Circumstance of Hudson, NH has been performing out at venues since January of 2017. The bands uniqueness is derived from personal connections with the audience, their ability to produce something that others can relate to, and ability to create a new feel to music others have made but changing the impression it leaves. Victim of Circumstance has performed at venues such as Northeast Delta Dental Stadium in Manchester, NH, All-Star Music Resort in Orlando, FL, River's Pub in Hudson, NH, and many more!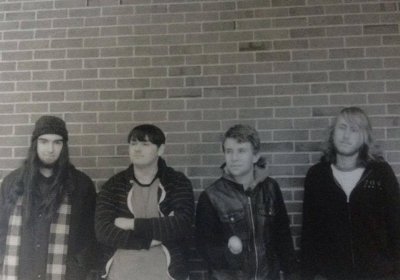 Blackout
August 3rd, 2017
8:00pm
Blackout of Johnson, VT has been together for one year and their vast array of styles, sounds, and influences make them stand out among other groups. Blackout has played at Johnson State College, which also happens to be where they formed the band.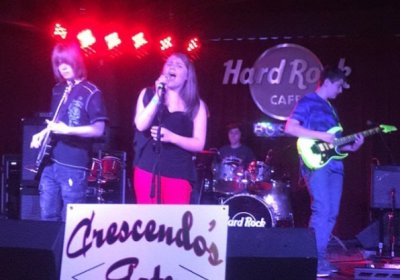 Crescendo's Gate
August 4th, 2017
8:00pm
Crescendo's Gate of Hampstead and Merrimack are a group of friends that share a passion for music. While young, they all have experience performing together and individually. Crescendo's Gate has performed at The Hard Rock Cafe in Boston, MA, Onset Music School, The Center for Arts Natick (TCAN), Battle Grounds Coffee Co. and many more.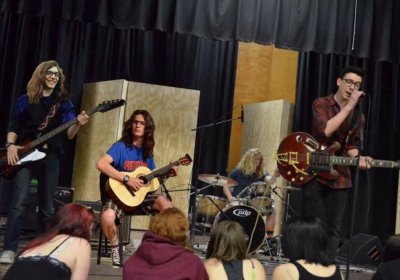 The Realists
August 10th, 2017
8:00pm
The Realists are out of Westford, MA and were brought together during an open mic night. The group has been together for 9 months and have performed at multiple open mic nights and Apple Blossom Battle of the Bands.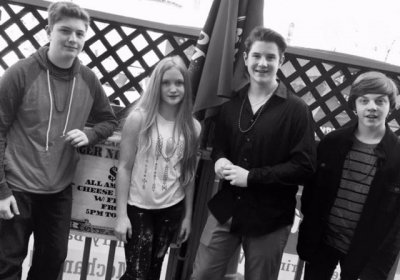 Fear to Fall
August 11th, 2017
8:00pm
Fear to Fall of Haverhill and Ipswich MA, have been together for a year and a half and were brought together at the DeAngelous Music School. The bands youth and diversity of music (originals, rock, alt rock, country rock) make them stand out from other groups. Fear to Fall has performed at the House of Blues Foundation Room, Hard Rock Boston, Whiskey Barrel, Newburyport Battle of Bands, Haverhill Kidsfest '17, Newburyport and Square-Yankee Homecoming.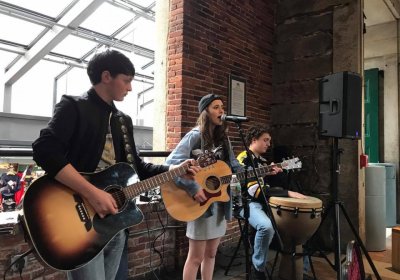 Last Reach
August 13th, 2017
8:00pm
Last Reach was formed after vocalist, Kacie, decided to expand upon her solo career. Kacie's vocal range and originals in addition to the musical tastes of each band member varying widely, allows the band to play an eclectic mix of covers. Last Reach has performed at Capones, Governor's Inn, and Rack's Bar & Grill.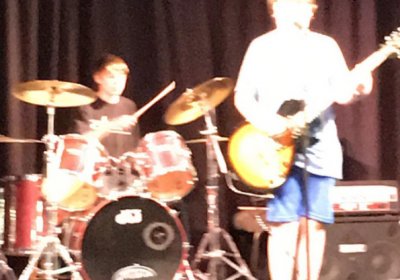 Wireless Connection
August 17th, 2017
8:00pm
Wireless Connection is out of Pembroke, MA and have been together for over 3 years. The group is just starting high school next fall and are striving to involve music in their learning. Wireless Connection has performed at Hanover Day and various other Battle of the Bands.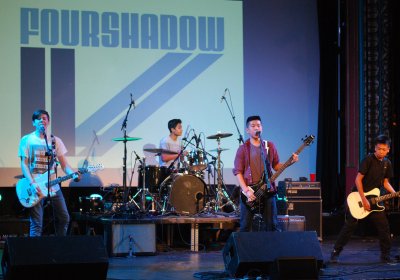 Fourshadow
August 18th, 2017
8:00pm
Fourshadow of Merrimack Valley, MA has been together for almost 3 years and were brought together at music school. The band likes to connect with listeners and the audience both lyrically and performance wise. Fourshadow has performed at Hard Rock Cafe Boston, Regent Theater, The Middle East Upstairs, NH Fishercats Stadium, Harvard Square, and many more.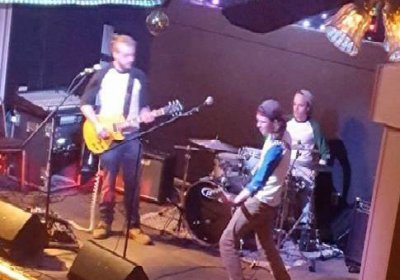 Polarized
August 24th, 2017
8:00pm
Polarized of Hollis, NH has been together for one year and were brought together by common influences. They set themselves apart by their extremely progressive energy in their music and onstage. Polarized has performed at Sayde's Bar and Grill.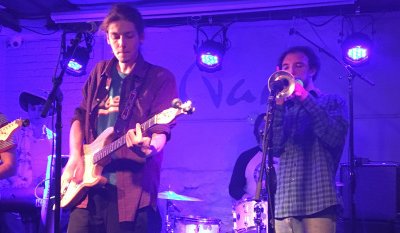 Slack Tide
August 25th, 2017
8:00pm
Slack Tide of Boston, MA has been together for one year and were formed by a mutual love of creativity, entertainment, and improvisation. The group is its own style of super hybrid band, putting on one of a kind shows that are never the same twice. Slack Tide has performed at Bernie's (Hampton NH), Jersey Shore Music Festival (2016), Silvana (NY, NY), the Thirsty Moose (Portsmouth, NH), Thunder Road (Somerville, MA), and more.