Check out our 2017 operating calendar.
** Please note: Canobie Lake Park will NOT be open on Wednesday, August 30th & Thursday, August 31, 2017**
A Printable Park Times sheet can be downloaded HERE.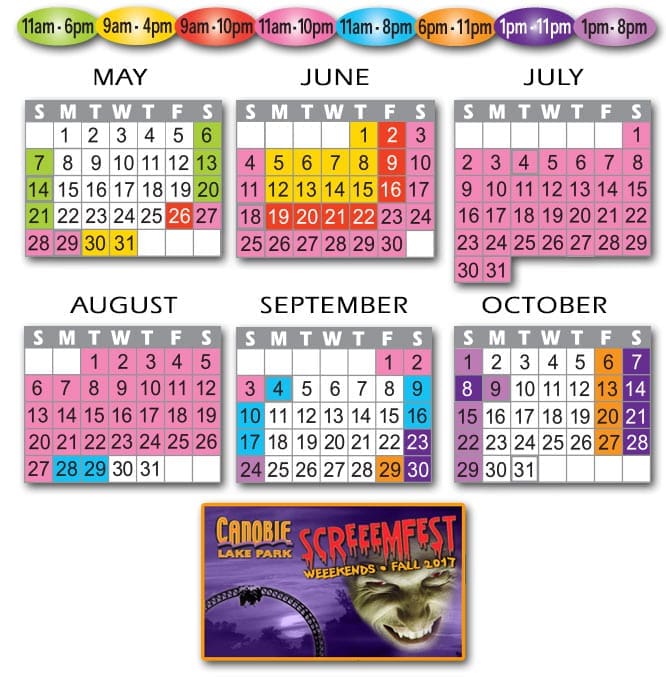 Check out Canobie Lake Park Screeemfest!
Please see our Park Policies regarding your visit with us.
Castaway Island open 5/26 thru 9/10, weather and temperature permitting.
On "yellow" and "red" days, the Main Gate and Castaway Island open at 9:00am.
On "pink" and "blue" days, the Main Gate and Castaway Island open at 10:30am.
Castaway Island closes at 7:00pm (on "yellow" days at 4:00pm)