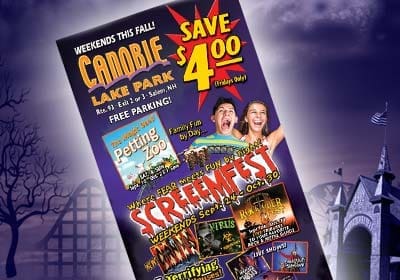 SCREEEMFEST SPECIAL $4 FRIDAY DISCOUNT COUPON!
Save $4.00 Fridays ONLY from September 30 through October 28, 2016
Friday $4 Discount Coupons are available at participating McDonald's® Restaurants, Market Basket® Supermarkets and other partner locations while supplies last (check back for more details). Friday Discount coupons will also be available on specially marked cans of Mountain Dew® with our coupon printed directly on the side. Friday Discount Coupons should be presented at the Park (empty Mountain Dew cans only) and are valid on FRIDAYS Sept. 30 - Oct. 28, 2016 for $4.00 OFF the General Admission price of $34.00 only for passes purchased at the Park. NOTE: Not valid on Saturdays and Sundays. One coupon per person per offer. Not valid with any other discount, offer, priced pass or promotion.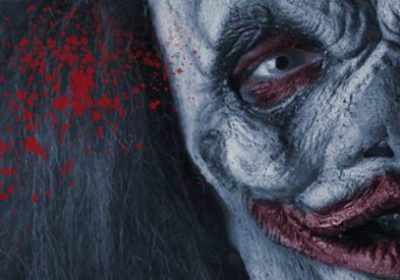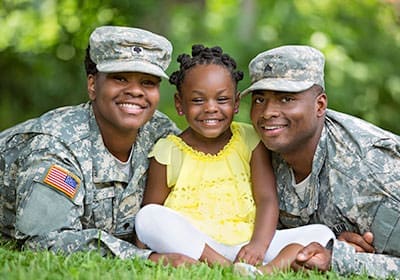 US Military Appreciation Discount
Special discount for US Military and Veterans
$5 off Fridays, $4 off Saturdays, $5 off Sundays*
*During Canobie Lake Park Screeemfest, please visit any cashier booth with your US Military ID (or Veterans ID/paperwork) for $5 off our $34 admission on Fridays, $4 off our $38 admission on Saturdays, or $5 off our $34 admission on Sundays. Please note that Sunday, October 9, 2016 is Saturday pricing and hours. Monday, October 10, 2016 is Sunday pricing and hours. Each family member over the age of 12 must have their own ID. Ages 12 and under may be accompanied by a parent/guardian with ID.