Be Bop Diner
Check out our throw back to the 1950s menu.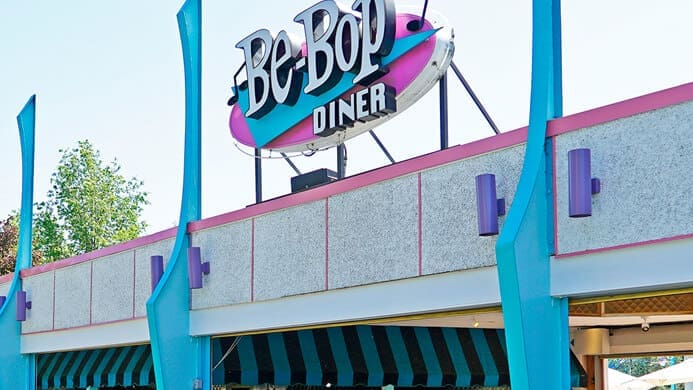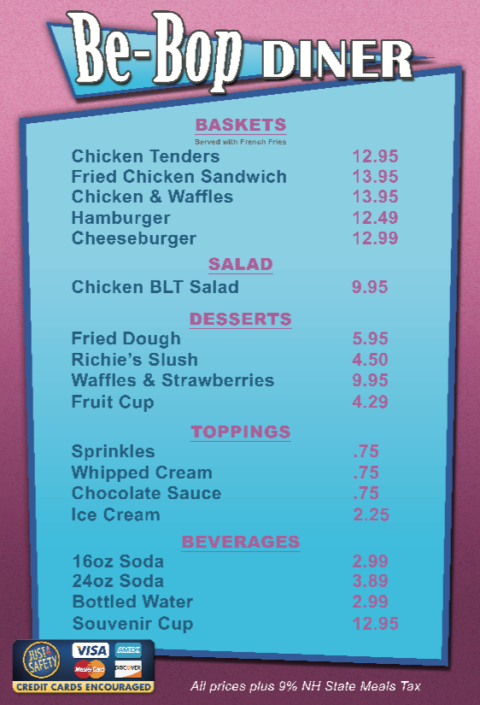 Burgers, Chicken, Fries & More!
Throw back to the 1950s
Swing on by our 1950's style Be-Bop Diner for some quick bites of classic diner treats. Burgers are on the grill just waiting for that first juicy bite!