Mobile Concessions
Slush, Pretzels, Caramel Apples & More!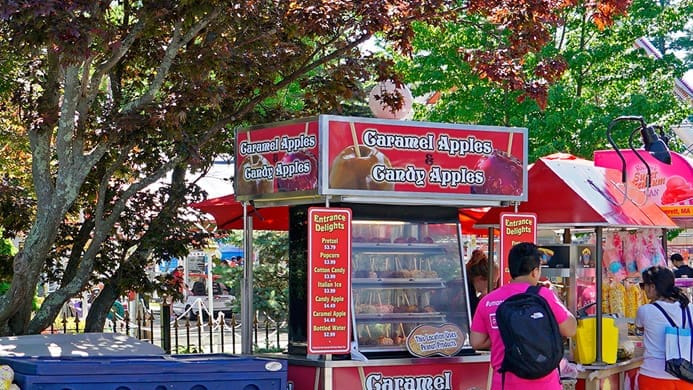 Grab and Go Sweet Treats!
Slush, Caramel Apples, Pretzels & More!
Visit any one of our quick serve mobile concession stands to snag a warm pretzel, cotton candy, caramel apple and so much more! Our Entrance Delights carts are located at the Main Gate once you arrive!
Cookies & Cream Dippin Dots
Rainbow Ice Dippin Dots
Chocolate Chip Cookie Dough Dippin Dots
Banana Split Dippin Dots
Chocolate Dippin Dots
Richie's Slush
Caramel Apple (various toppings)
Pretzels
Popcorn
Nacho Cheese Sauce