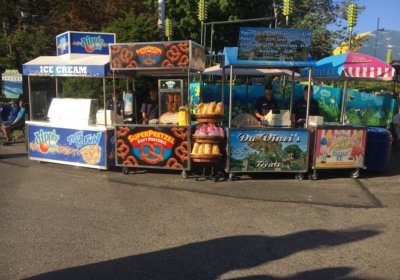 Grab and Go Sweet Treats!
Slush, Dippin' Dots, Pretzels & More!
Located throughout the Park
Visit any one of our quick serve mobile concession stands to snag a warm pretzel, cotton candy, caramel apple and so much more! Our mobile carts are located throughout the Park and are never more than an arms length away!
Menu
Richies Slush
Dippin' Dots
Pretzels
Popcorn
Cotton Candy
Candy & Caramel Apples
Bottled Water
...and so much more!