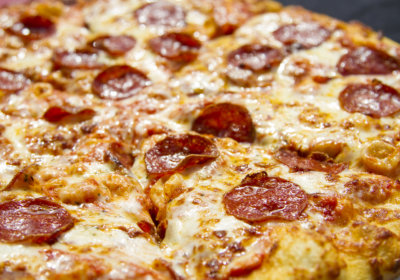 Perfectly cooked pizza, hand made wraps & more!
Salad Bar, Sandwich Bar, Pizza & Soups!
Located across from the Starblaster
Build your own wrap or try one of our perfected combinations! Plus, you can order pizza for yourself or a pie for the whole family. The Pizza Ria is one of Canobie's original food venues.
Menu
Cheese Pizza (Whole or Slice)
Pepperoni Pizza (Whole or Slice)
Peppers & Onions Pizza (Whole)
1/2 Cheese 1/2 Pepperoni Pizza (Whole)
12" Gluten Free Pizza
Artisan Wraps, Roasted Turkey, Carved Ham, Chicken Caesar, and more!
Tossed Salad
Caesar Salad
Create Your Own Salad
Bottled Water
Pepsi
Diet Pepsi
Mountain Dew
Sierra Mist
Tropicana Fruit Punch
Souvenir Soda
Souvenir Refill