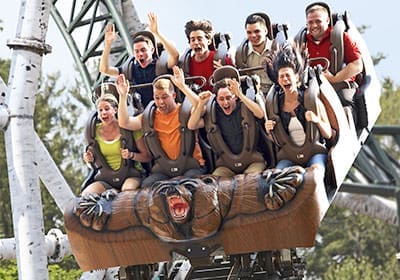 Photos to go!
Did you take a wild ride on our UNTAMED coaster? Get your screams to go with photo prints available at our Untamed Photos location near the ride.
Or check out our Log Flume Photos retail location near the Policy Pond Flume area. Get a shot of your splash down on the Log Flume ride!
We offer a variety of prints or packages that include 6x8 prints and/or keychains to keep those smiles going strong. Untamed packages with deluxe frames are also available.