Height Restrictions
Guest with larger body proportions are invited to test the ride carrier prior to waiting in line for an attraction. Some rides are restricted by height or physical limitations.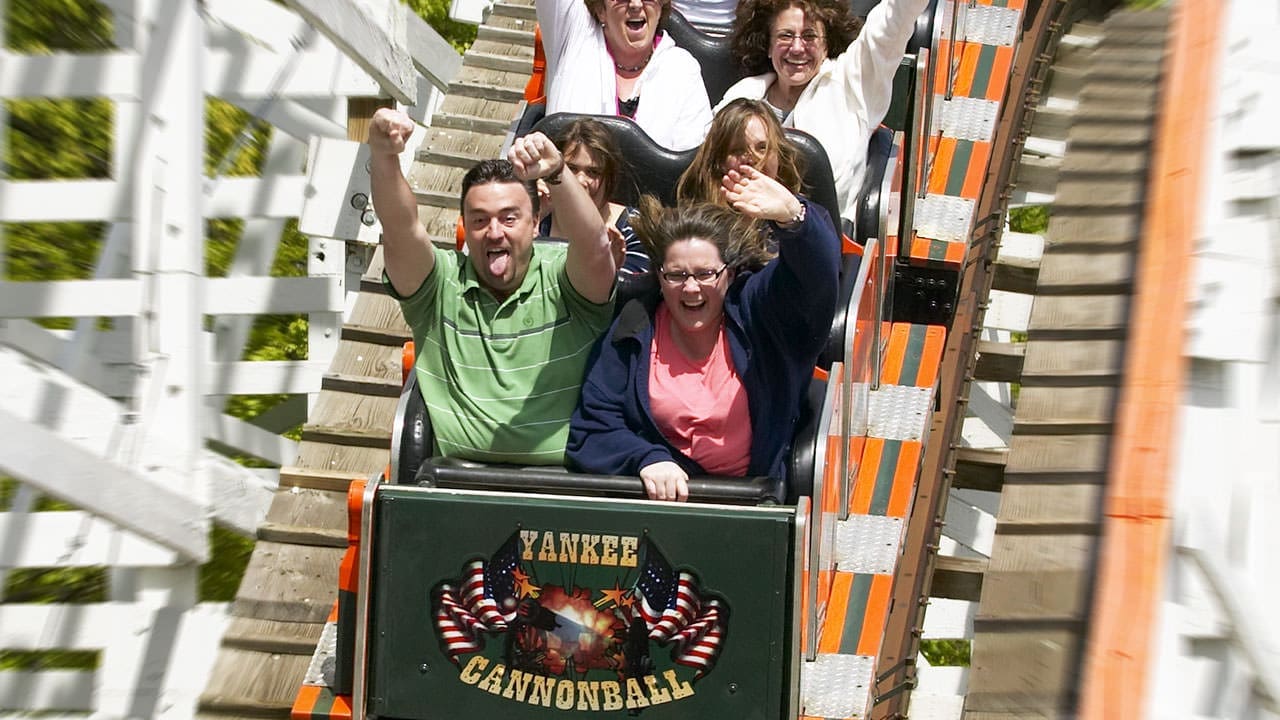 Height restrictions are established for your safety and will be strictly enforced. Please check for signs posted at each ride entrance for guidance.
Refusal to follow the Ride Operator's instructions can result in removal from the Park without a refund. Cameras, large articles, glass items, food or beverage are not allowed on the rides and should be left with a non-riding Guest. Our ride attendants are not allowed to hold articles for Guests. Canobie Lake Park is not responsible for lost, stolen or damaged items at a ride. Rides with height restrictions are listed below.
Height limits are subject to change. Some rides temporarily close during electrical storms, heavy rains, high winds and other severe weather conditions. There are NO REFUNDS due to weather or attraction closures.
Minimum Height Ride Restrictions
| | |
| --- | --- |
| Canobie "500" | 48″ minimum (driver only) |
| Da Vinci's Dream |  48″ minimum |
| Dodgem | 48″ minimum |
| Jungle Bounce | 36″ minimum |
| Pirate Ship | 48″ minimum |
| Star Blaster | 52″ minimum |
| Timber Splash | 42″ minimum |
| Turkish Twist | 48″ minimum |
| Untamed | 48″ minimum |
| Wipeout | 42″ minimum |
| Xtreme Frisbee | 54″ min.77″ max |
| Yankee Cannonball | 48″ minimum |
| Zero Gravity | 48″ min./77″ max |
| | |
Mixed Height Ride Restrictions
| | |
| --- | --- |
| Boston Harbor Patrol | 42″ min. or w/supervising companion |
| Boston Tea Party | 40″ min. alone, 36″ min. w/supervising companion |
| Caterpillar | 48″ min. or w/supervising companion |
| Dragon Coaster | 42″ min. or w/supervising companion |
| Giant Sky Wheel | 48″ min. to ride alone |
| Jump Around | 36″ min. or w/supervising companion |
| Log Flume | 42″ min. alone, 36″ min. w/supervising companion |
| Over the Rainbow | 42″ min. or w/supervising companion |
| Psychodrome | 48″ min. alone, 36″ min. w/supervising companion |
| Skater | 48″ min. alone, 42″ min. w/supervising companion |
| Twist & Shout | 48″ min. or w/supervising companion |
| Wave Blaster | 48″ min. alone, 42″ min. w/supervising companion |
Maximum Height Ride Restrictions
| | |
| --- | --- |
| Alpine Swing | 48″ maximum |
| Autobahn | 48″ maximum |
| Flower Power | 48″ maximum (age 3+) |
| Junior Sports Cars | 48″ maximum |
| Kiddie Canoes | 48″ maximum |
| Kiddieland | 48″ maximum |
| Mini-Dinos | 48″ max./36″ min. |
| Mini-Skooter | 48″ maximum |
| Sea/Land Rescue | 48″ maximum |
Castaway Island Minimum Height Restrictions
| | |
| --- | --- |
| LIL' SQUIRTS LAGOON | 48″ maximum |
| RAIN FORTRESS | 40″ minimum for tall, dark green slides |
| RIVER SLIDES | 48″ minimum |
| TIDAL RIVER | 42″ minimum without a life jacket |