Add Ons & Coupons
There are so many way for your employees to have a BLAST here at Canobie Lake Park!
By adding Canobie's very own Fun Bucks or even a food voucher puts your employees in charge of the FUN!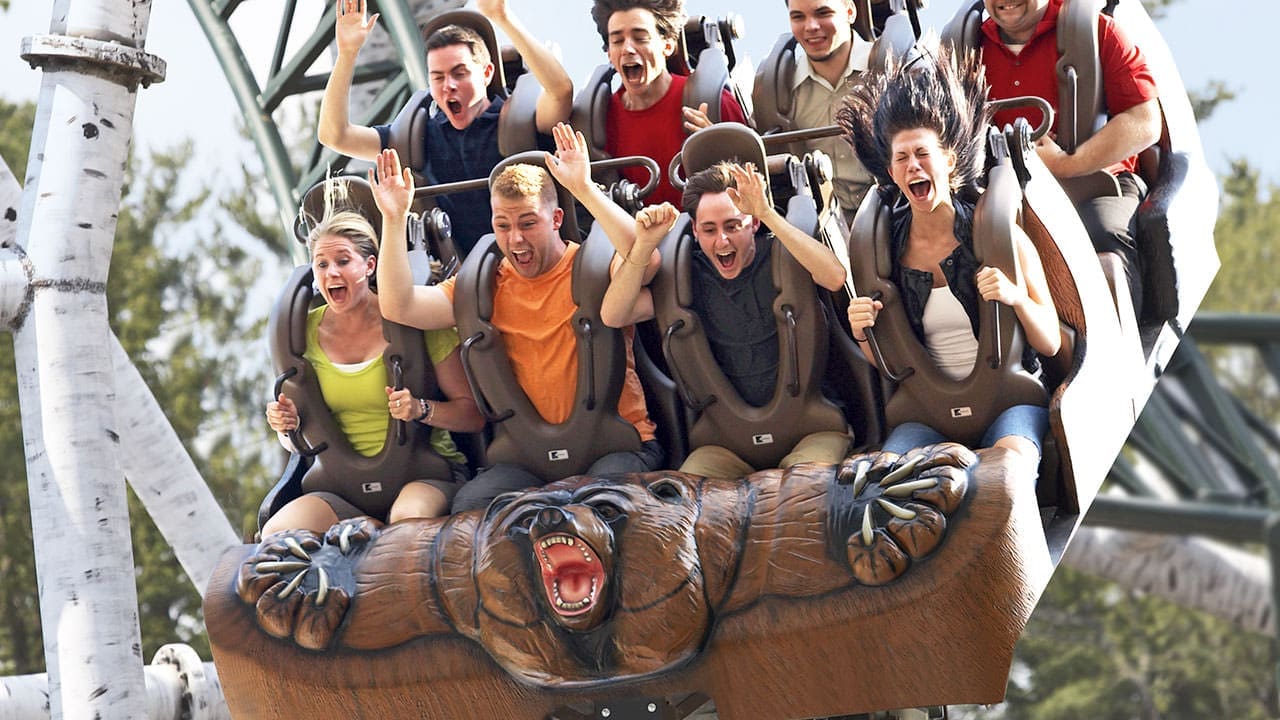 Fun Bucks
Canobie Fun Bucks are just $1.00 each (sold in $10 books of 10) and allow your employees to treat themselves and their families during their fun-filled day at Canobie. Fun Bucks are only available as an add on to one of our admission programs.  They can be used at ALL Park food stands, restaurants, carts, concessions and games displaying the Fun Bucks logo. And they never expire! (Cannot be exchanged for cash or used toward the purchase of admission tickets.)
Food Vouchers
Canobie Food Vouchers are only available as an add on to one of our admission programs and are redeemable at:
Trellis Food Stand for one slice of cheese or pepperoni pizza, french fries and a 16 oz. soda
Poncho Cantina for two Soft Shell Chicken or Pork Tacos with chips, salsa and a 16oz. soda
Be-Bop Diner for a choice of Hamburger, Cheeseburger, Veggie Burger or Hot Dog Basket and a 16oz. soda
Main Entrance Cart for 2 cotton candies and a bottle of water
More fun discounts!
Other ways to offer your employees even more affordable family fun!
Canobie Ctix: Canobie Lake Park Consignment Tickets provide admission to the Park on ANY one day at up to an $11 savings off our regular general admission price! And they are provided to you without any up-front costs. Learn more here.
VIP Coupons
VIP Coupons provide a discount of $5 off our regular general admission price and are valid weekdays from June 19th – September 1st, 2020 (excluding holidays). We will ship as many as your company needs as it is one coupon per person per visit!
Reserve yours today!
Call, email or use our handy information request form and we'll get you all the information you need to offer these great additional offerings to your employees.