Catered Groups of 25-99
Fun catered outing days for smaller groups of 25-99 people!
Our Small Group Catered Outing Days are designed for outings of 25-99 people. Your group can enjoy a fun-filled day of rides, games, live shows and attractions, as well as an all-you-can-eat catered meal. And it's so easy to plan (we do all the work!) Here's where to start…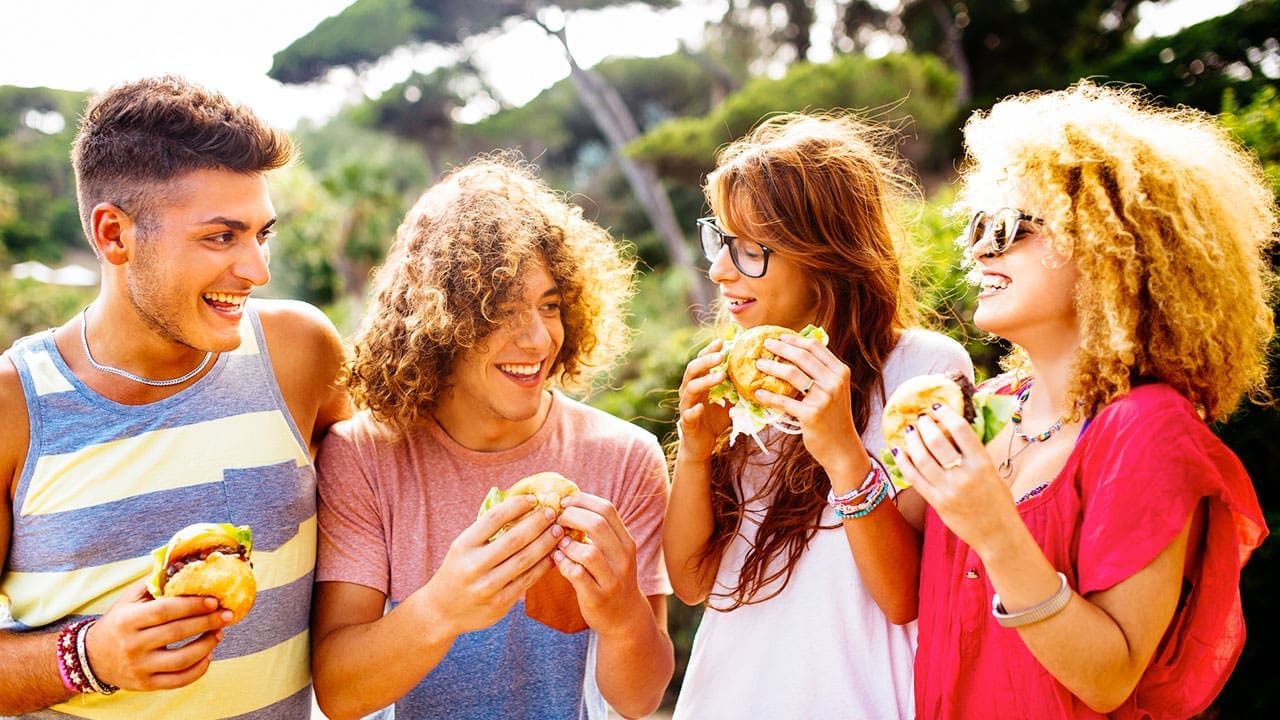 ONE: Explore
Click around our site to learn more about the amazing amount of family entertainment that Canobie Lake Park has to offer. Thrill rides (including our wild coaster, UNTAMED), family rides, kiddie rides, our Castaway Island water play park, fun-filled games, four arcades, live entertainment and so much more. All on a beautifully landscaped setting with secluded catering areas on the shores of Canobie Lake. If you haven't visited the Park in a while and would like to arrange a tour: Call 603-893-3506 x4831 or drop us an email and we'll be happy to show you around!
TWO: Select your date
We have several Small Group Catered Outing Days scheduled for this year. Choose the one that works best for you:
Sunday, June 28, 2020
Friday, July 10, 2020
Friday, July 24, 2020
Sunday, July 26, 2020
Friday, August 7, 2020
Sunday, August 9, 2020
Friday, August 21, 2020
Sunday, September 13, 2020
Small Group Catered Outing discounted passes are valid on one specific, pre-determined date that includes a catered meal. Small Group Catered Outings are held eight times during the season; dates listed above. Groups are seated with other small groups that day. Groups must have between 25-99 people to qualify. Tickets must be paid for 100% upfront. There are no refunds for these passes.  We ask that all groups booking a small group catered outing give a minimum of 2 weeks notice.
THREE: Review our Small Group Catering Menu
It's the summer meal that everyone loves and it's carefully prepared and served by Sodexo, USA. All you have to do is enjoy.
Small Company Menu
ALL-YOU-CAN-EAT
Served from 12 noon to 2 pm
No substitutions or additions
BBQ Chicken
Broiled Hamburger
Cheeseburger
Hot Dog
Boston Style Baked Beans
New England Potato Salad
Tossed Green Salad
Soft Drinks & Fruit Punch
Ice Cream Cup
Chilled Watermelon
Assorted Condiments and Dressings
FOUR: Contact us and we'll do the rest!
We'll put it all together for you so you can relax & enjoy!
More fun discounts!
Other ways to offer your employees even more affordable family fun!
A few testimonials
"Every guest had a wonderful time. All Canobie Lake staff members went above and beyond the call of duty to make our event a success. Exceptional outing!!!" ~Christine
"Great event! Thank you for all your help with preparations – everything went smoothly and all who attended had a great time!" ~Julie
"My compliments, you've done a great job! Staff is competent and pleasant. Grounds are beautiful. Restrooms clean.  Very good attention to safety. ~Jim
Find Canobie Lake Park
How far is your company from Canobie Lake Park? Click here