Canobie 500
These go-carts have bodies that are modeled after new and old style sports cars.
They travel at a top speed of 5 mph, with two people per car.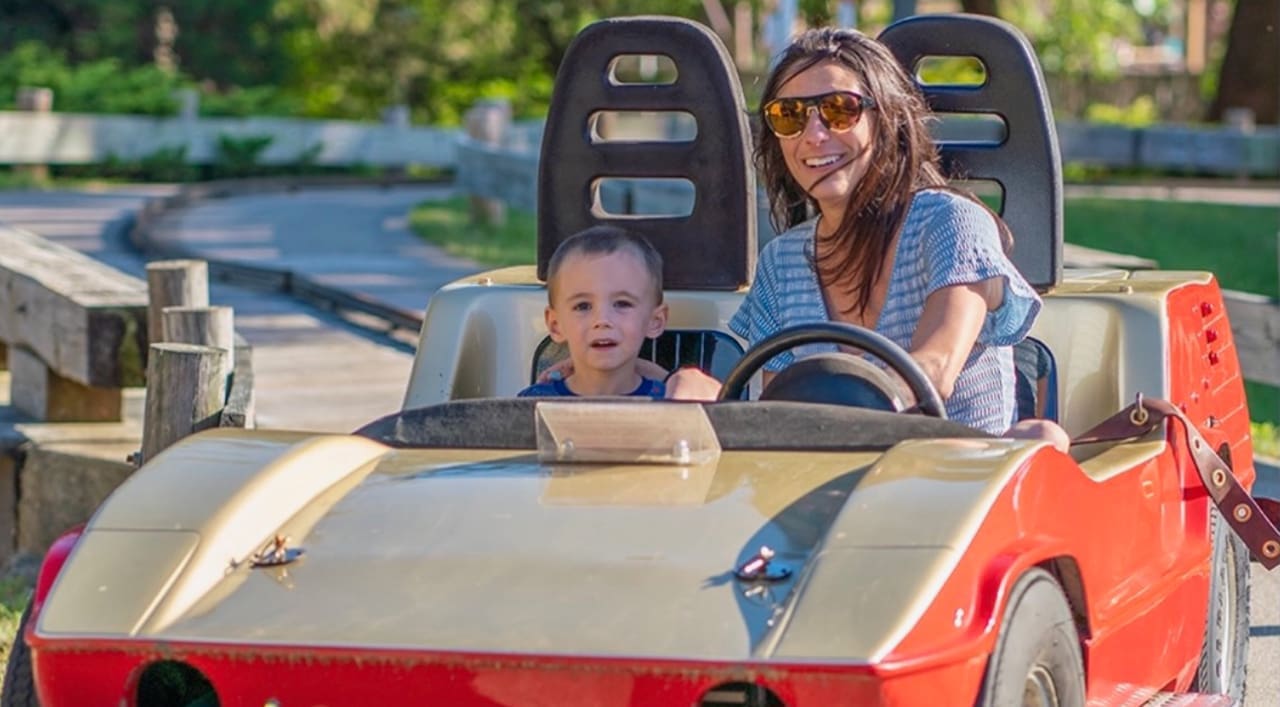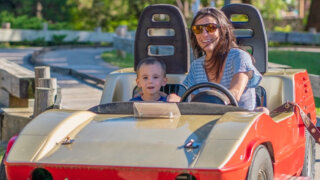 HEIGHT REQUIREMENTS: 48″ MIN (DRIVERS ONLY)
About this Attraction
Wheelchair entrance is through the exit gate.
The ride seat is a car seat.
Guests must be able to sit in an upright position and control seated posture.
Guests must be able to control hand and foot controls to drive.
Companion assistance may be required to access the load area and board the ride vehicle.
Do not ride this attraction if you are sensitive to sudden jolts.
Guests must be able to be restrained by a seatbelt.