Flower Power
Flower Power is a children's version of a popular adult ride called the Whip.
Located directly behind Kiddieland, riders sit in small, two-seater cars that travel in an oval. As the cars go around the corners, they get "whipped" around to the next straightaway.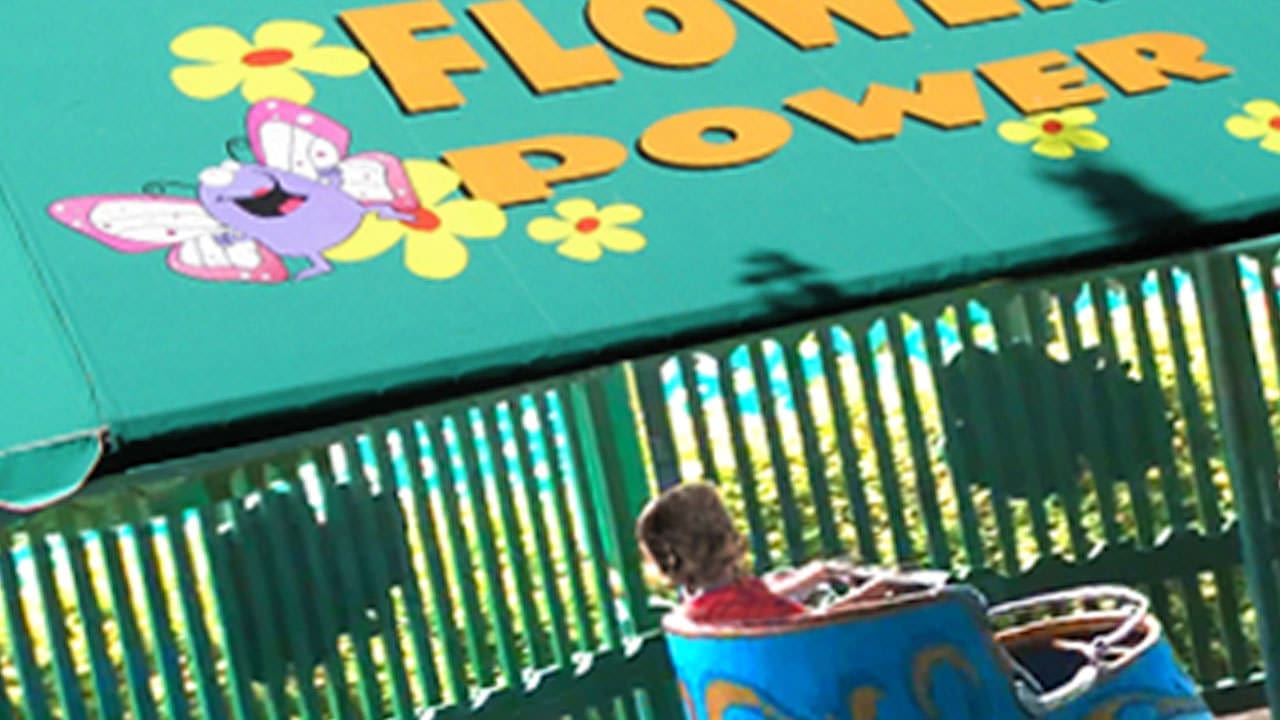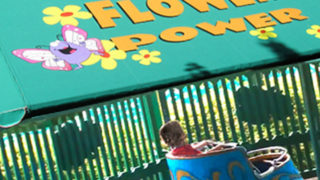 RECOMMENDED HEIGHT REQUIREMENT: 48" MAX – MUST BE AT LEAST THREE YEARS OLD OR OLDER TO RIDE
About this Attraction
Wheelchair entrance is through the attraction's main entrance.
The ride seats are bench seats.
Guests must be able to sit in an upright position, control seated posture and be restrained by a seat belt.
Children should be assisted on and off the ride by a parent or adult.
This ride will be stopped for children who are crying or appear to be frightened.