Giant Sky Wheel
The highest point in the park is at the top of our 80 foot tall Giant Sky Wheel.
From here you can catch a bird's eye view of most of the surrounding area. The Wheel features 20 gondolas, each with a maximum capacity of four adults.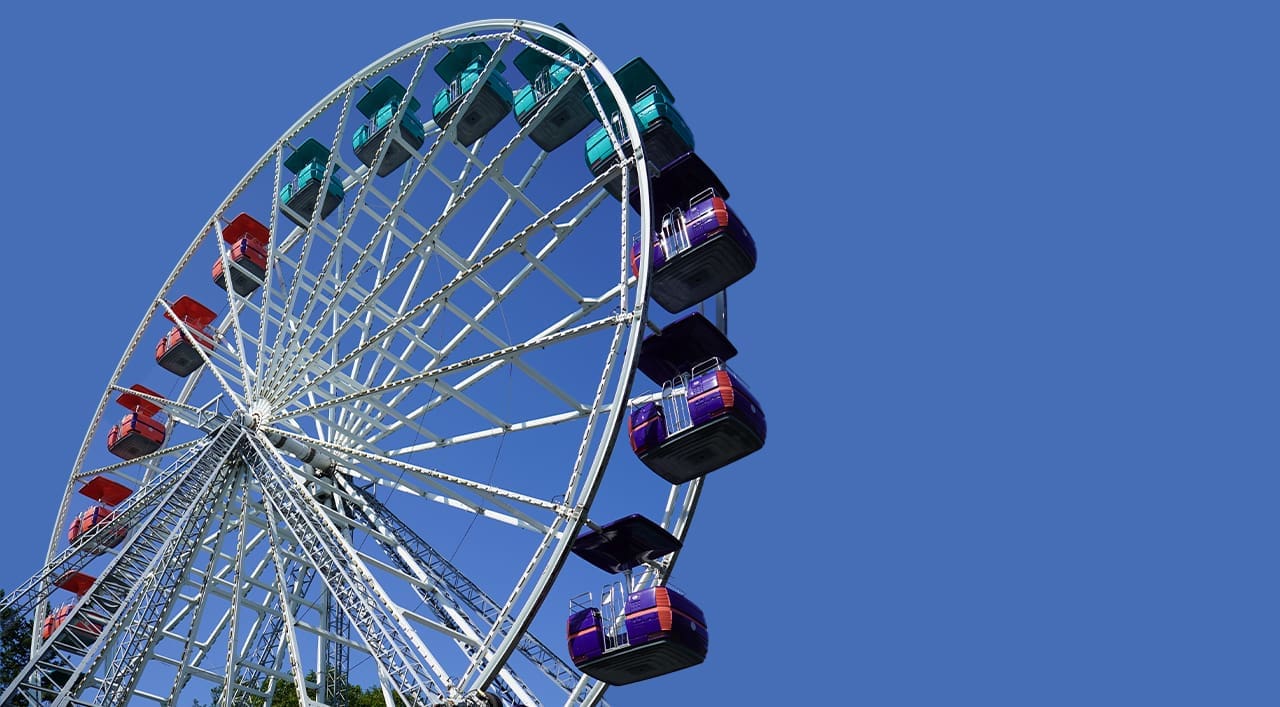 HEIGHT REQUIREMENTS: MUST BE 48″ TO RIDE ALONE
About this Attraction
Wheelchair entrance is through the exit ramp.
The ride seat is a bench seat.
Guests must be able to sit in an upright seated position and control seated posture.
Companion assistance may be required to exit the ride vehicle and walk to the exit area.
This ride is not recommended for Guests with a fear of heights and will stop at the top.
Operator can move the Wheel to require only one step up if needed.