Twist & Shout
Dual-action simply means that Guests riding in a car that spins in a small circle, while the car sits on a platform that spins in a larger circle.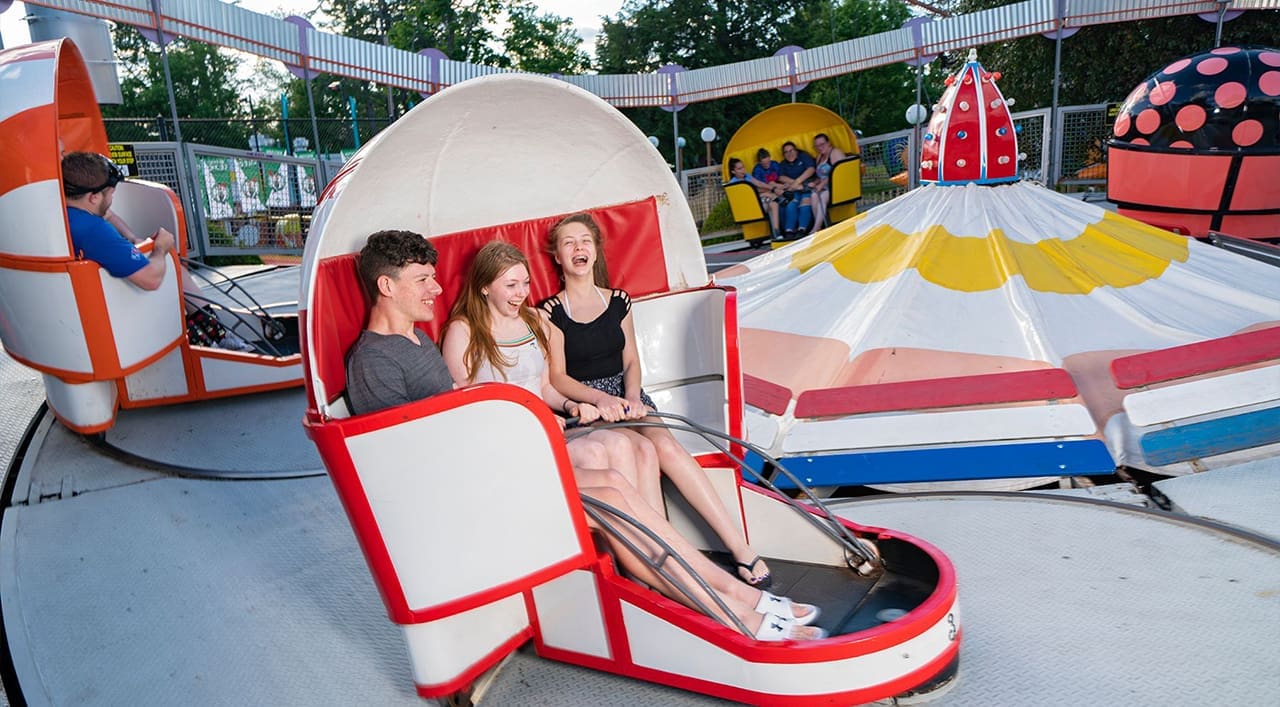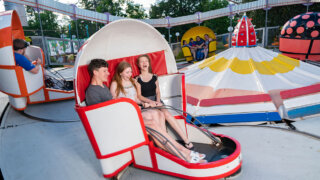 HEIGHT REQUIREMENTS: 48″ MINIMUM, UNLESS WITH A SUPERVISING COMPANION
About this Attraction
Wheelchair entrance is through the exit gate and ramp.
The ride seat is a bench seat.
Guests must be able to sit in an upright position, control seated posture and be restrained by a lap bar.
Companion assistance may be required to access the load area and board the ride vehicle.
Do not ride this ride if you are prone to motion sickness.