Platinum Season Pass
Enjoy the Park any day of our 2022 operating season with no blackout dates!
Please Read BEFORE Deciding How to Purchase
There are two prices for season passes: Regular Online Price and In-Park Special Price.
Option 1) Buy Online in Advance of Your Visit at Regular Prices
Regular Online Prices are $139 for Basic and $199 for Platinum.  You will use the voucher that is emailed to you to get into the Park the next time you visit.  Once inside the Park, please visit our Welcome Center with your voucher to have your photo taken and receive your actual pass.
Option 2) Upgrade once inside the Park through In-Park Pricing
In-Park Special Pricing (reserved for guests already inside the Park using another type of ticket to get in) are: $99 for Basic and $159 for Platinum.
Upgrading your one-day ticket once inside the Park using In-Park Season Pass pricing is fixed at $40 off Regular Online Pricing (not the value of what you paid for your one-day ticket).
*Please Note: Depending on the price of the one-day ticket on the date you choose to attend, it may be more beneficial for you to buy online at regular price in advance of your visit.  The actual final price you paid for one day tickets is not credited towards the purchase of season passes, it just allows you to access In-Park Pricing.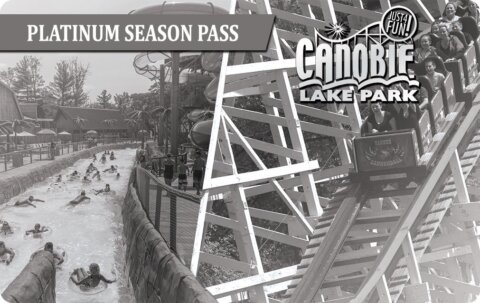 2022 Platinum Season Pass for YOU and/or Your Immediate Family
$199 per Guest
Use this option when purchasing a pass for YOURSELF and/or passes for members of your immediate family. All passes purchased through this link will be associated with an account that you establish. If you would like to give as a gift to someone who will then set up their own account, use the gift option instead.
Click to Buy for Yourself and/or Immediate Family on the SAME Account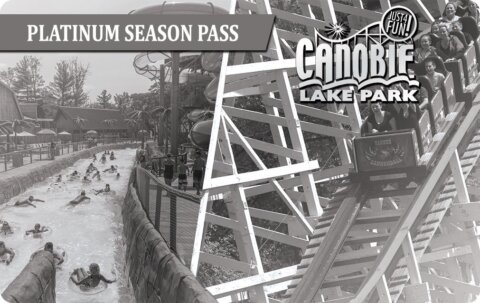 2022 Platinum Pass as a Gift for Someone Else
$199 per Guest
Use this option when purchasing as a gift for someone else. This option will print a voucher that you can give as a gift to someone will then be able to create their own account when activating their pass.
Click to Buy as a Gift for Someone Else