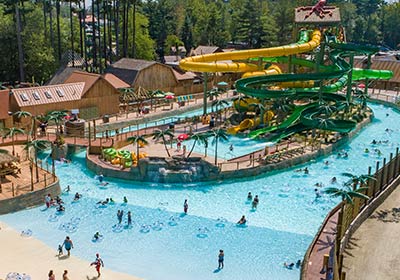 Castaway Island Water Park
Re-opens Memorial Day Weekend 2019
Canobie Lake Park's Castaway Island was expanded into a HUGE new water park last year!! It will re-open over the Memorial Day weekend in 2019 (weather permitting). It's wetter! It's wilder! It's your close-to-home island getaway!
Castaway Island features a tidal river (think lazy river but with waves), a 60' tower with THREE water slides, the Lil' Squirts Lagoon for kids, a Rain Fortress, private cabanas, a new restaurant, a tiki bar, new changing facilities and more!! And entry to Castaway Island is FREE with your Park admission! (Proper bathing attire required.)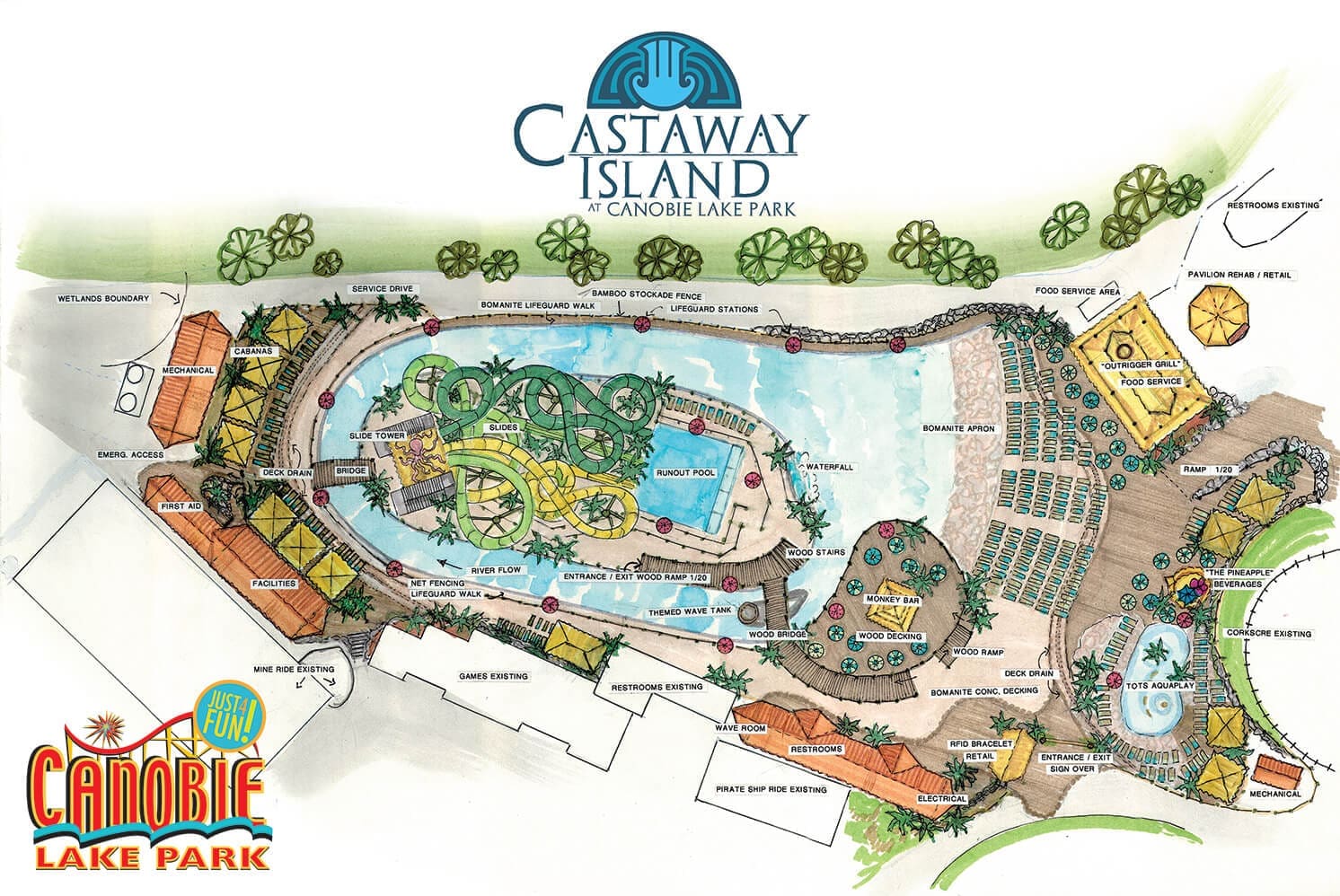 AS THE LEGEND GOES…
Cano, the Goddess of Tides and Queen of Water reigned supreme. While traveling her coastal domain, a vision appeared in a tide pool telling her that her world would soon be lost. She was to take her three children, Earth, Air, and Fire, to a secluded oasis. Cano touched her finger to the sea and created an island. Over this island she placed Kanaloa, an octopus of protection. She then captured the sun and placed it beneath the octopus to create paradise.
Cano needed to send word to her three children to come to the island. She carved directions to this new home on the Tablet of Earth, the Tablet of Air, and the Tablet of Fire.
Cano, Earth, Air, and Fire all lived on this island for thousands of years in peaceful harmony. Cano created a water oasis, Earth created beautiful grounds, Air created a summer breeze, and Fire created the food that would sustain them forever.
Thousands of years later the tablets were found. Archeologists have been working for centuries to decipher the location of this cast away island and they are close. Kanaloa and the Tiki Guardians will ensure this oasis is preserved for all of time.