PLAY THESE EXCITING CANOBIE GAMES… FOR GREAT PRIZES!
From midway classics to the latest arcade games!
3-Point Challenge
Balloon Bust
Balloon Race
Baseball
Blockbuster
Boathouse Casino
Can Alley
Chukkaball
Cookoo Cabs
Duck Pond
Fishing for Frogs
Fishing Well
Fool The Guesser
Main Arcade
Paintball Hollow
Plinko
Pinball Parlor
Puzzle Rooms
Quarterback Challenge
Ring Fling
Rope Ladder
Short Shot
Skeeball
Top Aim
Water Gun
Whac-A-Mole
Wooden Nickel Arcade
World Cup Challenge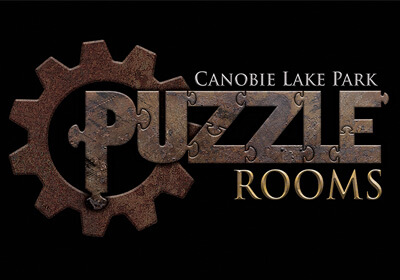 Puzzle Rooms
Can you escape?
All new tech & tricks for 2018!
We have SERIOUSLY revamped our Puzzle Rooms for 2018 AND added a third room for non-stop puzzle action! Step into our brain busting puzzle rooms... you're going to need critical problem solving skills to blow your way out of THE MINE, to beat the WARDEN at a game of chess, or to call for help in APARTMENT 12b. You have only 6 minutes in the Mine & Wardens game and 20 minutes in APARTMENT 12b. Can you solve the puzzles? The Puzzle Rooms are located in the Wooden Nickel Arcade, next to the Mine of Lost Souls.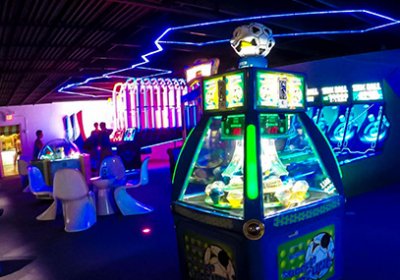 Game Room
Located behind the Xtreme Frisbee
NEW for 2017!
Lane after lane of fun, Game Room is located in the center of the Park behind the Xtreme Frisbee. Redeem your tickets for great prizes!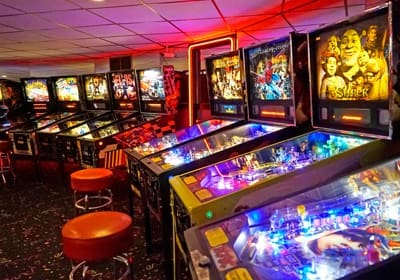 Pinball Parlor
Located in the Bear Lodge
New & Classic Pinball Machines
Visit one of our newest gaming area, Pinball Parlor! Play some of the newest and refurbished nostalgic pinball games all in one spot!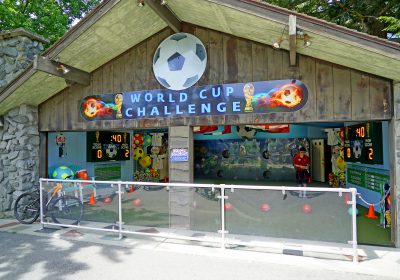 World Cup Challenge
Located to the left of the Midway Stage
WIN AN APPLE WATCH!
Test your soccer skills in our World Cup Challenge! Kick enough soccer balls in and you can win an Apple Watch!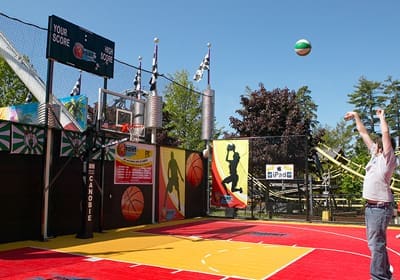 3-Point Challenge
Located by the Xtreme Frisbee
WIN AN iPAD!
Test your skills at our 3-Point Challenge Game. Get as many shots in before the buzzer as you can and you may just walk away with an iPad!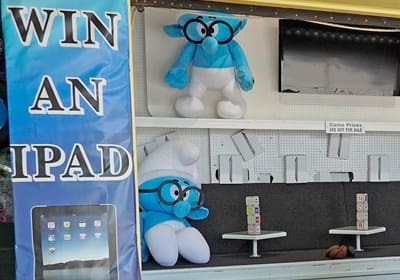 Blockbuster
Located near the Starblaster
WIN AN iPAD!!
Toss your bean bag to knock down all of the blocks and you could walk away with a brand new iPad!!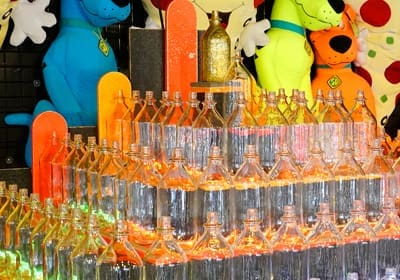 Top Aim
Located by the Junior Sportscars
WIN A TV!
Get a ring on a bottle and win a huge prize! Get a ring on the GOLD bottle, and win a TV!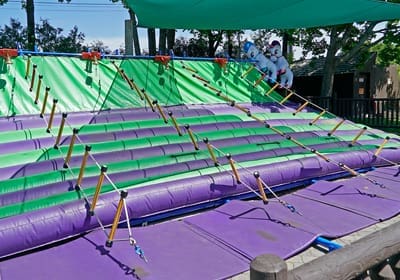 Feller's Folly Ladder Game
Located by the Log Flume
Win a Giant Stuffed Animal!
Test your balance in making it to the top of the ladder. Ring the bell and get a HUGE PRIZE!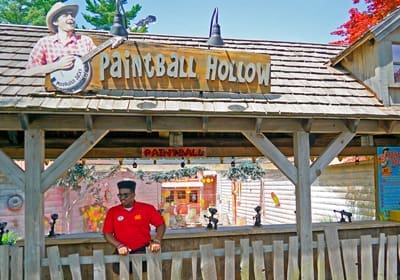 Paintball Hollow
Located by the Giant Sky Wheel
Just For Fun!
Grab some safety goggles and test your aim by firing dozens of live paintball rounds at our target-filled shooting gallery!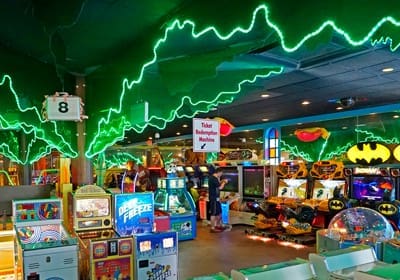 Main Arcade
Located by the Dodgems
Redeem for Great Prizes!
Enjoy dozens of arcade games where you can redeem tickets for great prizes! Redemption is available at Game Room and the Boathouse Casino.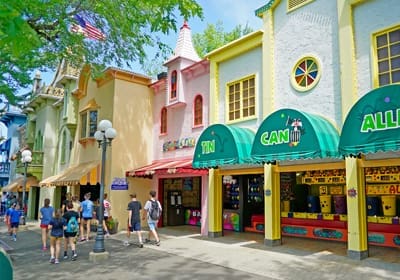 Midway Games
Between the Dodgems and the Yankee Cannonball
Great Prizes!
Enjoy: Short Shot, Top Aim, Duck Pond, Balloon Bust, and Can Alley for some great prizes!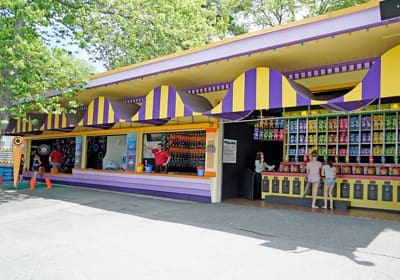 Midway Games
Between Yankee Cannonball and Starblaster
Great Prizes!
Enjoy: Fool the Guesser, Quarterback Challenge, Blockbuster, Chukkaball, and Water Gun for some great prizes!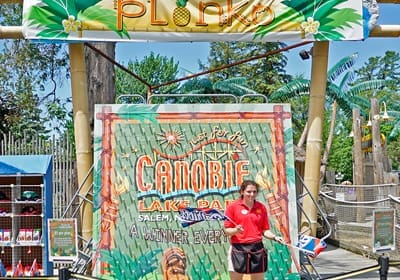 Plinko
Located by the Wipeout
Win great Canobie Experiences!
Headphones, hats, assorted electronics, free games, free photos, line-cuts, experiences and more are just some of the rotating prizes available at Plinko!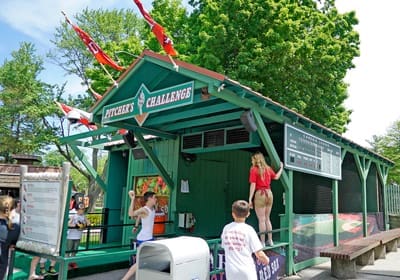 Pitchers Challenge
Located by the Starblaster
Win Sports Memorabilia!
Throw at least 3 strikes... and you WIN!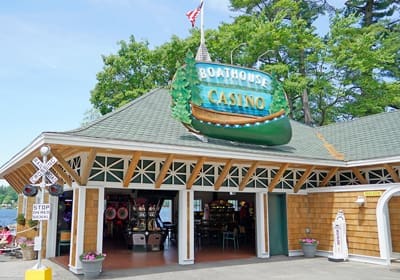 Boathouse Casino
Located by daVinci's Dream
Redeem for Great Prizes!
Take in the beautiful view of Canobie Lake while enjoying ticket-based versions of Vegas-style slot machines. Win big and redeem your tickets for great prizes!