FAQ
Frequently Asked Questions about Canobie Lake Park.
Get answers to important questions before you arrive, after you arrive and during your stay.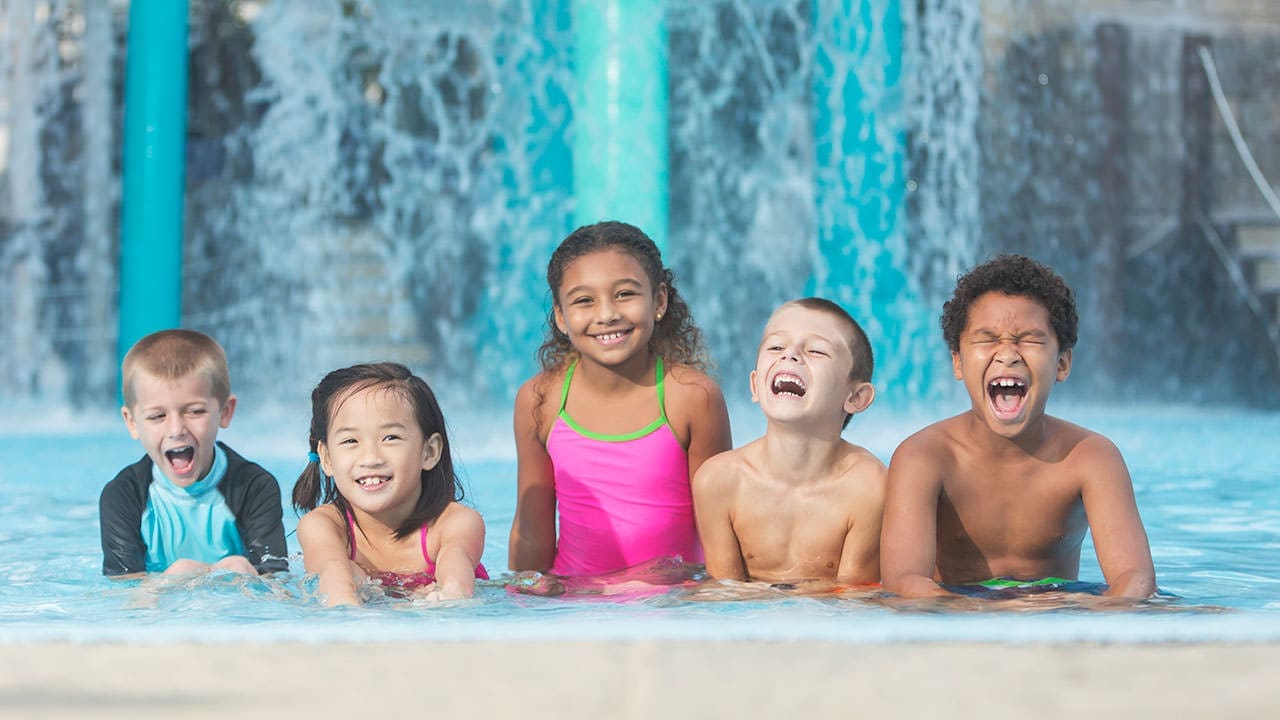 Before You Arrive
Check out our Pricing Page

Buy Tickets Here!

Parking is always FREE at Canobie. We have plenty of on site parking within a short walk to our admissions gate.

All Guests who choose to enter the Park must purchase an admission ticket in advance AND have an advance reservation from our website. Canobie takes great pride in being a total family entertainment facility.

Canobie accepts Cash, Visa, Master Card, American Express, and Discover. We also accept Business Checks from Registered Groups only.

Canobie Lake Park is located at 85 North Policy Street in Salem, New Hampshire 03079. Please note that not all GPS systems have you "Arrive At Your Destination" in front of our gates. Please be sure to check our directions page to ensure that you are following the correct route off of the highway. Our parking lot gates are physically located on North Policy Street.

Check back later for updates on 2021 promotional days and discounts.

It is always a great day to visit Canobie Lake Park! 🙂 This is a truly difficult question to answer as we are an outdoor facility and weather plays a major factor in our operation. As a general rule of thumb: Spring tends to be less busy than Summer. In the Spring: Weekends tend to be less busy than weekdays. In the Summer: Weekdays tend to be less busy than weekends.  Please note: In 2021 specifically, any guest attending will need an advance ticket and advance reservation.  Due to capacity limitations and restrictions this season, you will notice that every day will have a significantly lower amount of guests.  Reservations are first-come-first-served.

"Good Any Day" or "CTIX" tickets from previous years can be upgraded for a current ticket at the Guest Services windows at the Park entrance. You will be responsible for paying any difference in price from the value of the old ticket to the current price of the same ticket. "Complimentary" and "Corporate Outing" tickets may not be upgraded once they expire and have no cash value.

Guests of Canobie can take advantage of local lodging found on our hotels page.

Area Hotels

No. All of our restaurants and food stands are seated on a first-come-first-served basis. We do not take reservations at any time.
Once You Arrive
Yes you can. In fact, for 2021… we encourage credit card use to reduce the amount of cash handling for both our Team Members and Guests.  All major food locations accept Visa, Master Card, Discover and American Express. The only exceptions are any of our mobile carts throughout the Park.

Yes we do. There is a Bank of America ATM located just inside the entrance plaza, which accepts most major ATM cards.

All guests in wheelchairs should check in with Guest Services prior to purchasing your ticket for information on available services. Additionally, we do have a Guests with Disabilities Guide available in preparation for your trip.

All expectant mothers should check in with Guest Services prior to purchasing your ticket for information on available services.

This used to be true. With the construction of the new main gate facility in 2007 the Park changed this policy. To expedite the admission process, guests are now stamped as they leave the Park as opposed to when they enter.

Yes we do. Guests can rent a stroller or double seat stroller from our rental counter across from the entrance to the Giant Sky Wheel. A single stroller is $8 for the day and a double stroller is $12. A $5 deposit is also required at the time of rental. Strollers are not allowed to leave the Park. *Prices subject to change without notice. Our strollers are not intended for infants.

Please note that all rentals are at a first come first serve basis.

View our Rentals Page

Yes we do. A wheelchair may be rented from Guest Services once inside the Park. A wheelchair costs $10 along with a $5 security deposit. Wheelchairs are rented on a first-come-first-served basis. *Prices subject to change without notice.

Please note that all rentals are at a first come first serve basis.

View our Rentals Page

Yes we do. An electric service vehicle (ESV) can be rented from Guest Services, just inside the Park on the right. The rental fee is $35 with a valid drivers license or credit card. *Prices subject to change without notice.

Please note that all rentals are at a first come first serve basis.

View our Rentals Page

Yes you can. Canobie Lake Park seeks to include guests of all ages and physical abilities, although it is important to note that not all attractions are wheelchair or ESV accessible. It may become necessary for a guest to transfer his or her self to our ride vehicles. Our Team Members are well trained in these situations, but they may not assist in the physical transfer from chair to carrier. We will hold up ride cycles in order for members of your party to assist you in the transfer to and from your chair. Additionally, we do have a Guests with Disabilities Guide available in preparation for your trip. Recreational devices such as scooters, mopeds and Segways are not permitted inside the Park.

Canobie does not allow food or beverage to be brought into the Park. The Park offers a wide variety of foods and dining options for guests to enjoy inside the Park. Guests can also take advantage of our re-admission policy for lunch. There are no picnic tables or shaded places to sit in our parking lot. No grilling or alcohol is allowed in our Parking lot. Sodexo, our food service provider, has prepared a Food Allergy Guide to assist in planning your visit for those with particular food allergies.
During Your Stay
Yes we do! Parent Swap is a service available for those who have small children, but no provision for childcare while participating in height-restricted attractions at the Park. One person may wait with the child on the midway near the exit, or in the designated area on the exit side of the platform or station, while the other guests in the party enter the line. When the rest of the party has exited the ride, the person who waited with the child may enter the ride through the exit and ride. Please check with the ride operator or attendant at the particular attraction for assistance with this service.

All of the attractions at Canobie incorporate safety systems that are designed by the manufacturer to accommodate people of average physical stature and body proportion. These safety systems in addition to State requirements may place restrictions on the ability of an individual to experience an attraction. Extremely large or small individuals, guests who have a history of heart, back, or neck trouble or recent surgery, expectant mothers, guests with casts, braces, restrictive devices or disabilities may be affected by the requirements needed to ensure these systems operate properly. We do have a Guests with Disabilities Guide available in preparation of your trip. Height restrictions are established based on the size needed for safety restraints to function properly. These requirements are posted at the entrance of each attraction. For a detailed listing of our rides and their height restrictions please visit our rides pages.

Yes. Upon leaving the Park, all Guests should get a stamp at the appropriately marked exit. This stamp allows guests unlimited re-entry to the park on that day until closing time.

Ticket stubs and receipts are not valid for re-entry to the Park. Each Guest is offered a stamp as they exit the Park. This stamp must be legible by a Team Member for same day re-entry.

Canobie Lake Park operates in most weather conditions. Some attractions may temporarily close due to weather conditions such as rain, high winds and thunder and lightning. These attractions will re-open as soon as possible. If properly prepared for the elements, a partially wet day can be one of the best times to visit with short or non existent wait times. Outdoor live performances may not operate during rain. Should the Park close because of inclement weather, those guests remaining inside the Park at the adjusted closing time will be issued a comparable ticket to enjoy the Park on another day/evening. Should you decide to leave the Park of your own volition, prior to the adjusted Park closing time, no rain check will be issued.

Yes we do. All day locker rentals are available at the rental counter located across from the entrance to the Giant Sky Wheel. We have three sizes available: the standard locker costs $10, a large costs $12 and a jumbo costs $15. *Prices subject to change without notice.

Please note that all rentals are at a first come first serve basis.

View our Rentals Page

Proper dress is required for admission to Canobie Lake Park. Shirt and Shoes must be worn at all times. Dress containing profanity of any kind or otherwise deemed inappropriate will not be allowed on Park grounds. At Castaway Island swim attire is required and strictly enforced. Infants who wear diapers are required to wear a swim diaper in Castaway Island. Changing stalls are available inside the restrooms at Castaway Island.  Please note for 2021: Face coverings are required for entry.

All Guests should have a meeting time and place agreed upon before arrival at the Park. Remind all members, especially children, to ask a uniformed Team Member for assistance if a separation occurs. A message service is available at Guest Services. Unfortunately due to the large amounts of requests, we do not offer Park paging.

Yes we do. Pay phones are located outside the Park on the restroom wall and inside the Park next to the ATM in the entrance plaza.

Yes we do. However, many of these fountains will not be accessible in 2021 due to COVID-19 touch points.  Drinking fountains are located on the outside of all of our restrooms (at the Boston Tea Party the bathroom buildings are separated, the fountain is located behind Boston Harbor Patrol near the Ladies room).

Nursing mothers may breastfeed their children anywhere they wish in the Park (on a bench, in a restaurant, etc.), so long as it is not a "restricted area" or "safety zone" (ride enclosures, private areas, etc.)  Covering up is solely at the discretion of the mother.  For those guests seeking a private alternative, our Nursing Room is located at the Main Entrance Complex.  The Nursing Room key is available at our Guest Services window.

A Family restroom is located on the Ferris Wheel side of the Park Entrance Plaza.  Additionally, baby changing tables are located in all of our restrooms.

Yes we do. Lost & Found is located inside Guest Services at the Main Gate. If you should lose an item on a ride, we will search for the article as soon as practical. If you have already left the Park for the day and realized you lost an item you may call our Lost & Found at 603-893-3506 ex. 4609.

For the comfort of all our Guests, smoking is only allowed in designated smoking areas. These areas are highlighted on the Park Map & Guide and are conveniently located throughout the Park.

While most of our rides will be open for all Guests to enjoy, there will be some rides not operating. Please visit our Park Attractions page to see our updated list of available attractions.

Park Attractions

The Park's food purveyor, Sodexo, USA, has put together a comprehensive Food Allergy Guide available at the Guest Services office or online on the Food page. If your allergy is not covered in the guide then we ask you to contact us at 603-893-6443 and speak with one of our Food Managers for the most accurate information.

Many guests celebrate special occasions with us so we hope you have a great time!! Although we do not have a specific birthday party program or birthday pricing specials, we do allow you to bring in a cake.  Also, please note that seating throughout the Park is on a first come/first served basis. ADDITIONALLY, please make sure that once you are in the Park you visit our Guest Services window for a special birthday card and birthday sticker that may be worn throughout your trip. This is free of charge to the individual celebrating his/her birthday with us. PRESENTS: If you are bringing in presents, they must remain UNWRAPPED or clearly visible in a gift pack for security inspection on arrival. BALLOONS: Balloons are prohibited.

Note for 2021: Although cakes are still permitted, we can no longer store them at Guest Services either prior to or following use.