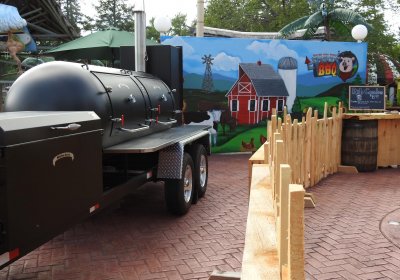 SMOKIN' BBQ!
Come get all your BBQ favorites! St. Louis style ribs, pulled pork, kielbasa, brisket, smoked chicken, and more!
* Menu items vary by day and are first come, first served.
Open Fridays, Saturdays, and Sundays. Opens early afternoon, closes when it's gone.
Click location below for food menus.
*Food is prepared to order. Wait times may vary.