Boston Tea Party
Operates Thru Mid-September
With a fifty-foot drop and nearly 250,000 gallons of water, guests will experience what it was like to be a crate of tea during the Boston Tea Party®. A large, 20-passenger boat travels up a hill and through a trough much like a flume. When the boat reaches the bottom of the hill, it creates a wall of water 50 feet high and 100 feet wide.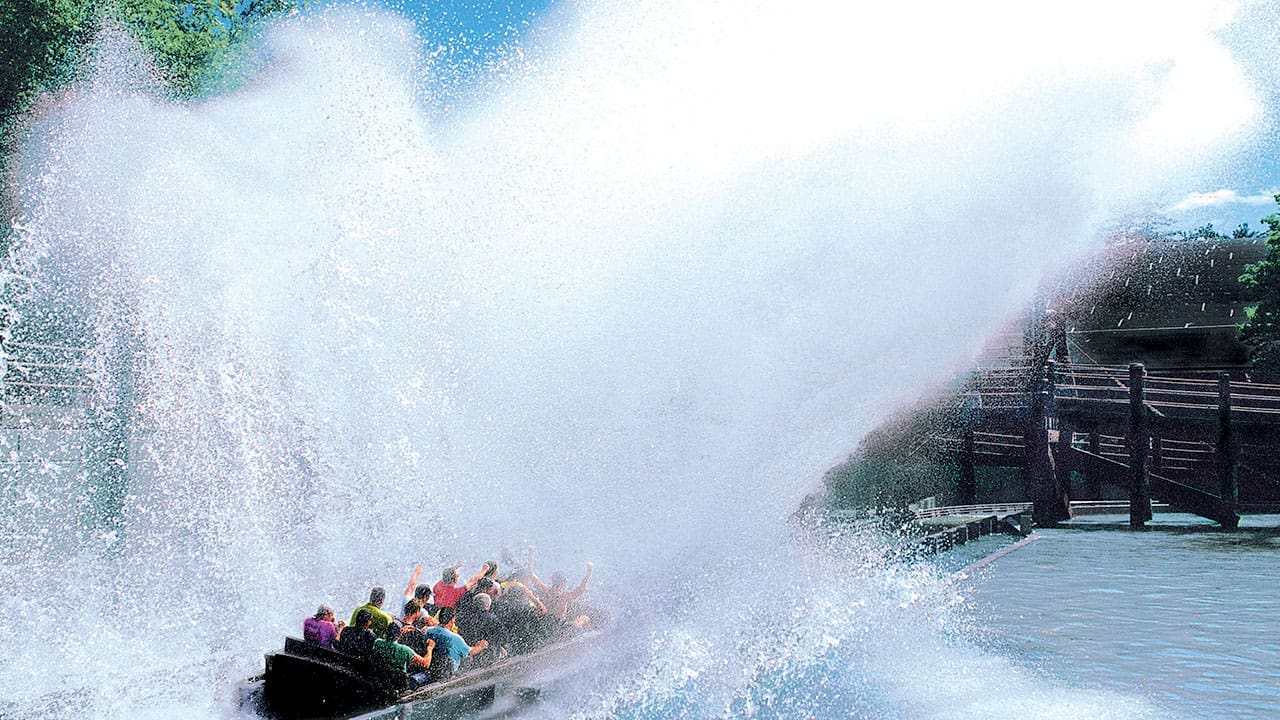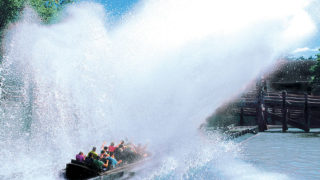 HEIGHT REQUIREMENTS: 40″ MINIMUM, 36″ MINIMUM WITH A SUPERVISING COMPANION
About this Attraction
Wheelchair entrance is through the Team Member entrance path next to the Dancehall Theater.
The ride has a bench seat and a pull down lap bar that covers the entire row.
Guests must be able to sit in an upright-seated posture and be restrained by a lap bar.
Companion assistance may be required to access the load area and board the ride vehicle.
For emergency exiting, companion assistance may be required to exit the ride vehicle and navigate stairs to the unload platform or exit area.
Do not ride this attraction if you do not want to get wet.
Do not ride this attraction if you have a fear of heights.