Castaway Island Lil' Squirts Lagoon
The Lil' Squirts Lagoon is a small activity pool designed primarily for children.
However, parents and guardians accompanying their children are welcome to experience the fun as well. Castaway Island is expected to open on May 28th, 29th and 30th. It will be open on Saturdays and Sundays only in June until June 19th.  Then starting June 22nd Castaway Island will be open each operating day from 10:30am-6:00pm thru Labor Day, weather permitting.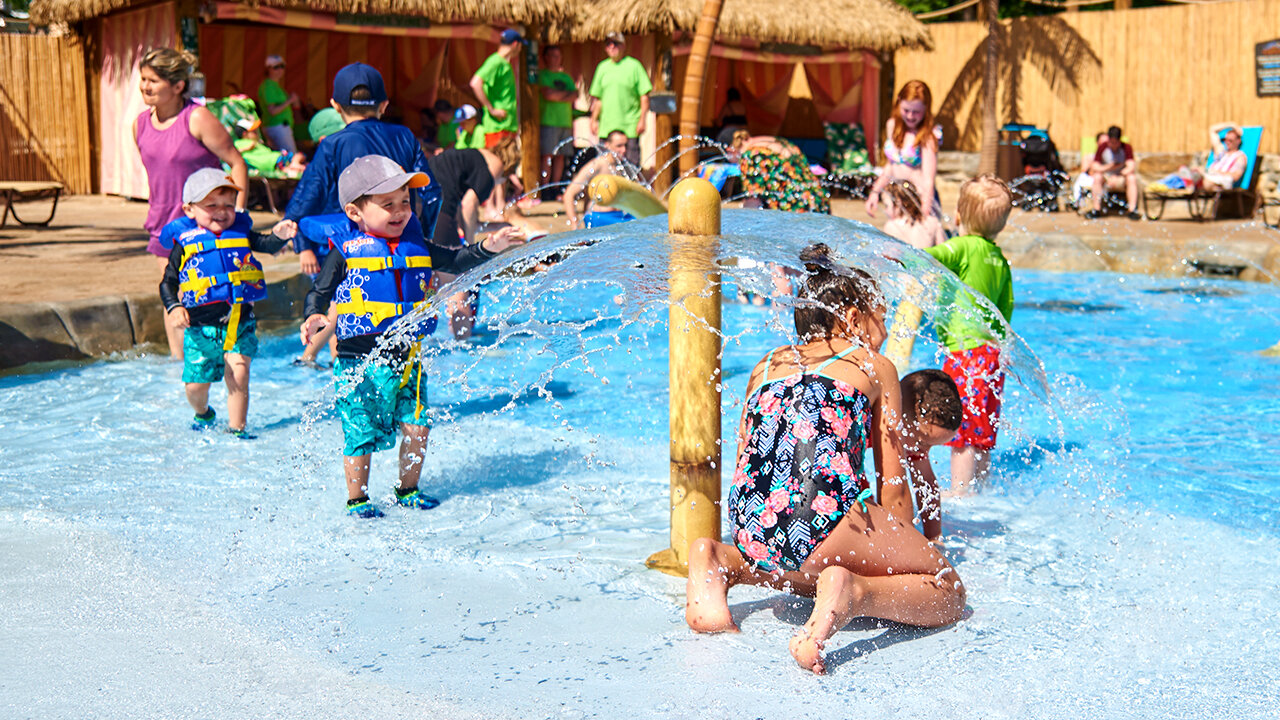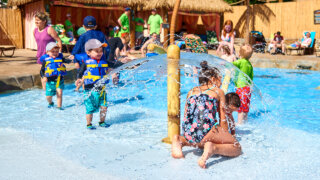 HEIGHT REQUIREMENTS: 48″ MAXIMUM, OVER 48″ PERMITTED WHEN ACCOMPANYING CHILDREN
About this Attraction
Wheelchair entrance for the Tots' Aquaplay is through the zero depth entry.
Companion assistance may be required to access specific features.
Use caution, as the Tots' Aquaplay will be wet and slippery in places.
Swim diapers are required for diaper aged children in the attraction.
Do not enter this attraction if you do not want to get wet.
Click HERE to view more information about Castaway Island!