Castaway Island Rain Fortress
The Rain Fortress, over 180 ways to get wet!
Castaway Island underwent a HUGE, new expansion during 2018 and now features a crazy-wavy Tidal River, wild water slides, a Rain Fortress, a lagoon for kids, cabana rentals, restaurants, a tiki bar and much more! It's like an island destination that's close to your home! (Operates thru 9/7)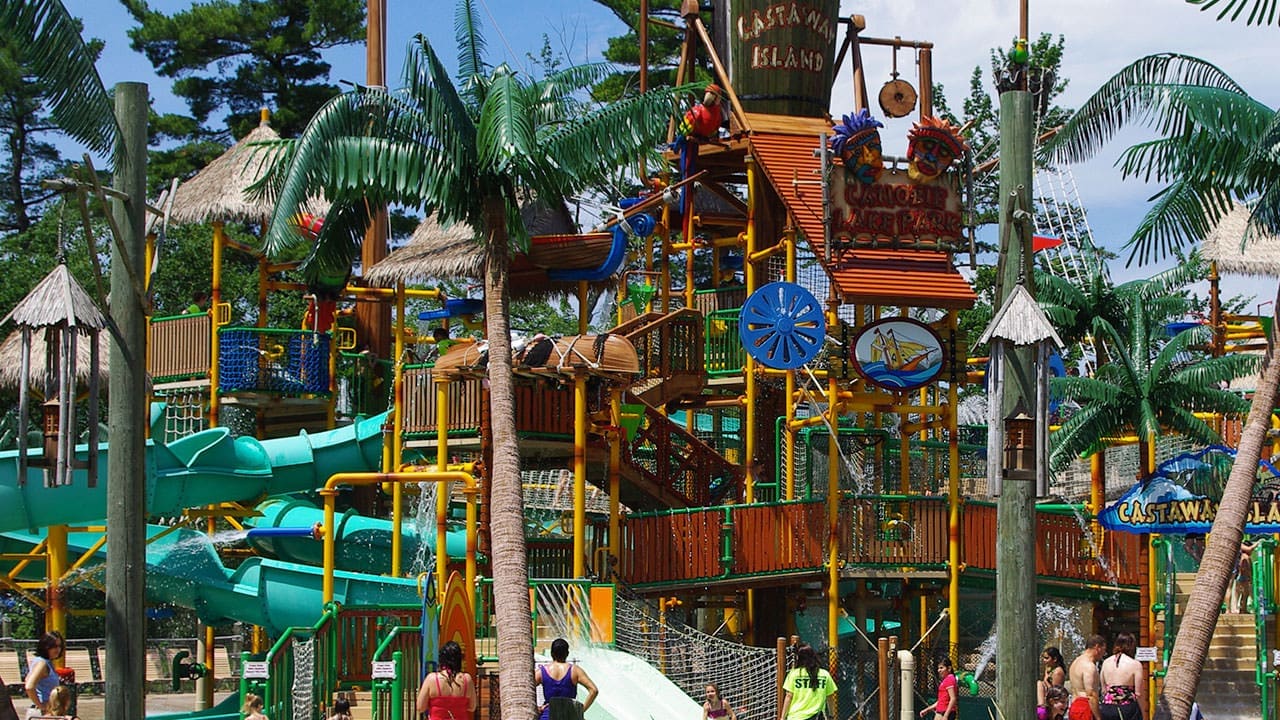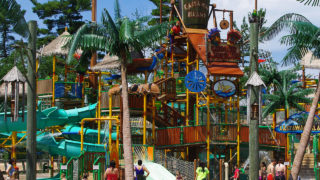 The Rain Fortress is an interactive water activity center for Guests of all ages. Guests experiencing this attraction will never run out of options but will most certainly get wet.
About this Attraction
Wheelchair entrance for the Rain Fortress is through the Tidal River pathway.
Contact a Team Member for access to the individual slides.
Riders must be at least 40″ tall to ride the tall dark green slides
The ride seat is a water slide.
Guest must be able to sit in an upright position and control posture.
No headfirst sliding – riders must be lying on back or sitting faced forward.
Companion assistance may be required to access the individual slide load area(s).
Tandem or group riding is not permitted.
Use caution, as the Rain Fortress will be wet and slippery in places.
Proper swimwear is required on the slides.
Do not enter this attraction if you do not want to get wet