Castaway Island Tidal River
The Tidal River is just like a lazy river – but, not at all!
It follows a similar flowing pattern to that of a lazy river: however, waves are added into the mix every 12 seconds. Guests enter through the zero depth entry and must be at least 42 inches tall if opting not to wear a free life jacket. It is also recommended that all weak or non-swimmers wear a free lifejacket. Castaway Island is expected to open on May 28th, 29th and 30th. It will be open on Saturdays and Sundays only in June until June 19th.  Then starting June 22nd Castaway Island will be open each operating day from 10:30am-6:00pm thru Labor Day, weather permitting.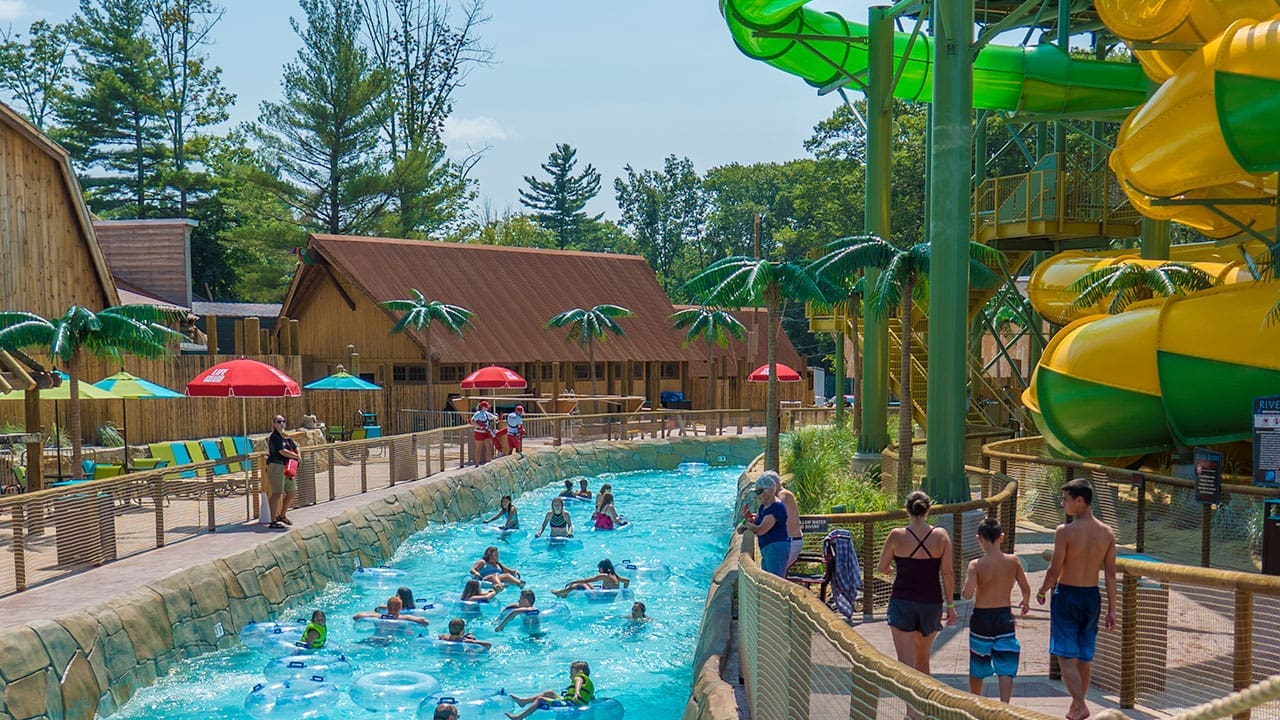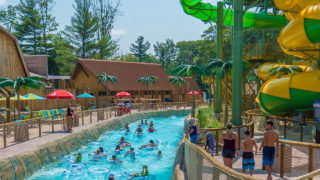 Guests under 42″ must wear a life jacket.
About this Attraction
Wheelchair entrance for the Tidal River is through the zero depth entry.
Transfer is required to ride the river.
Companion assistance may be required to access the river.
Use caution, as the Tidal River will be wet and slippery in places.
Proper swimwear is required on the attraction.
Do not enter this attraction if you do not want to get wet.
Click HERE to view more information about Castaway Island!