Turkish Twist
"It's just like the spin cycle of a washing machine."
This is what many Guests say when they see what this ride actually does. Riders stand against the wall, and as the cylinder starts to spin and pick up speed, riders get the sensation of being stuck up against the wall. Once the ride reaches top speed, the floor drops out, leaving the riders "floating" in mid-air. At this point, the force exerted on the riders to keep them from sliding down the wall is just under 3 times that of the Earth's gravitational pull. The Turkish Twist is physically demanding on riders, and not for the faint of heart.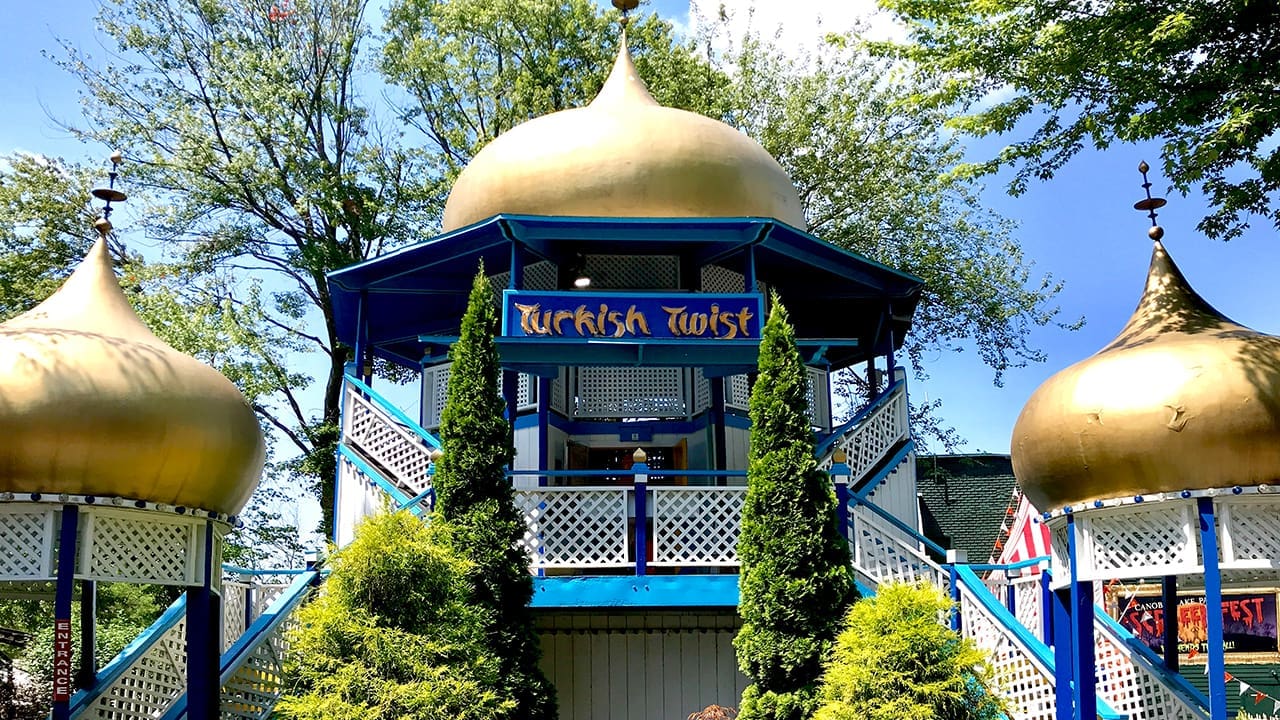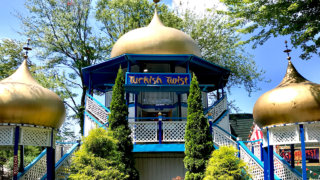 About this Attraction
Access is through the exit stairs and main entry. All Guests must walk into and stand during the duration of this ride.
Do not ride this attraction if you are prone to motion sickness or have a fear of enclosed spaces.
Do not ride this attraction if you have asthma, high blood pressure, are taking any medication or have recently eaten.