Xtreme Frisbee
Spin on a giant rotating disk as you are swinging through the air on the Xtreme Frisbee!
The circular ride carrier thrills 40 passengers spinning in both directions while simultaneously the center shaft takes riders over 46 feet back and forth in a pendulum motion.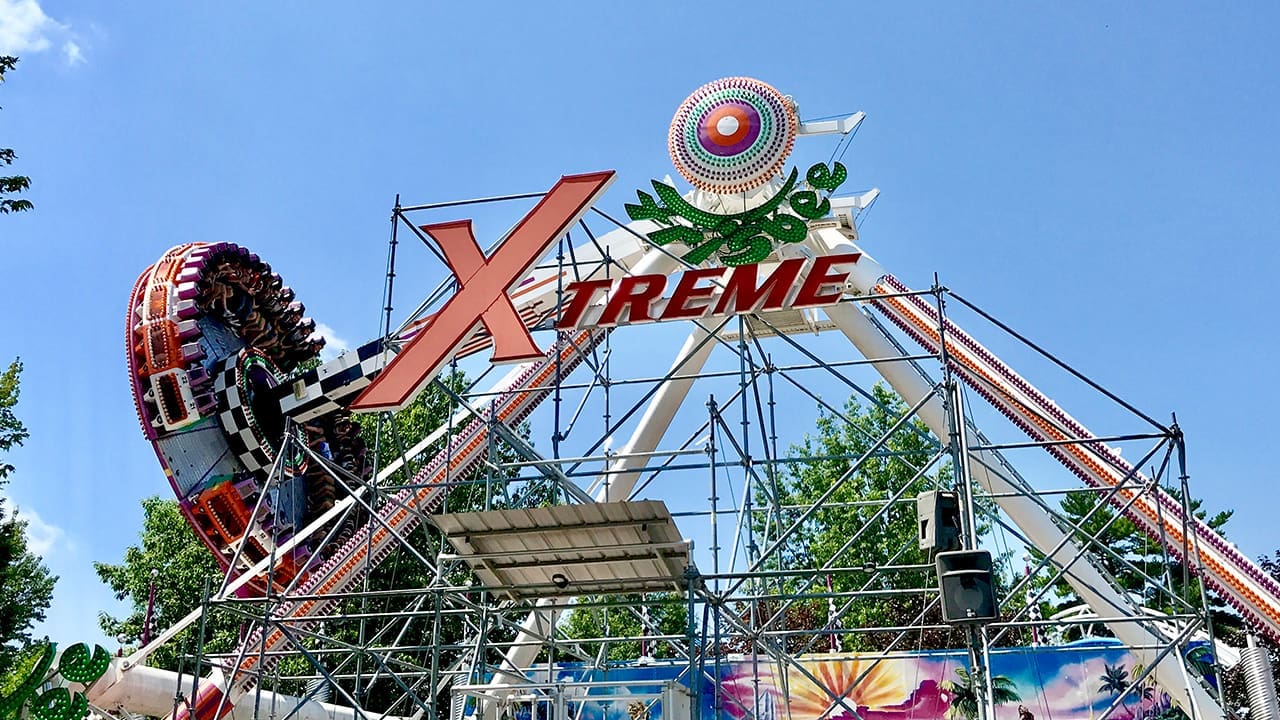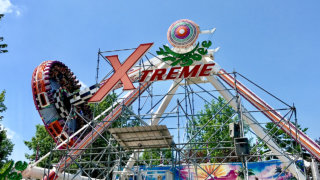 About this Attraction
Wheelchair entrance is through the exit ramp, then must navigate stairs.
The ride seat is a single seat on a moving ride vehicle.
Guests must be able to sit in an upright position, control seated posture and be restrained by and over-the-shoulder restraints.
Companion assistance may be required to access the load area and board the ride vehicle.
For emergency exiting, companion assistance may be required to exit the ride vehicle and navigate steps to the
unload platform.
Do not ride this attraction if you are prone to motion sickness or have a fear of heights.