Yankee Cannonball
The Yankee Cannonball is a fine example of a traditional wooden roller coaster.
With a run time of just 60 seconds, the Yankee Cannonball is one of the most thrilling rides in the park. A living piece of Americana, this traditional wooden coaster features quick drops and an impressive amount of air time!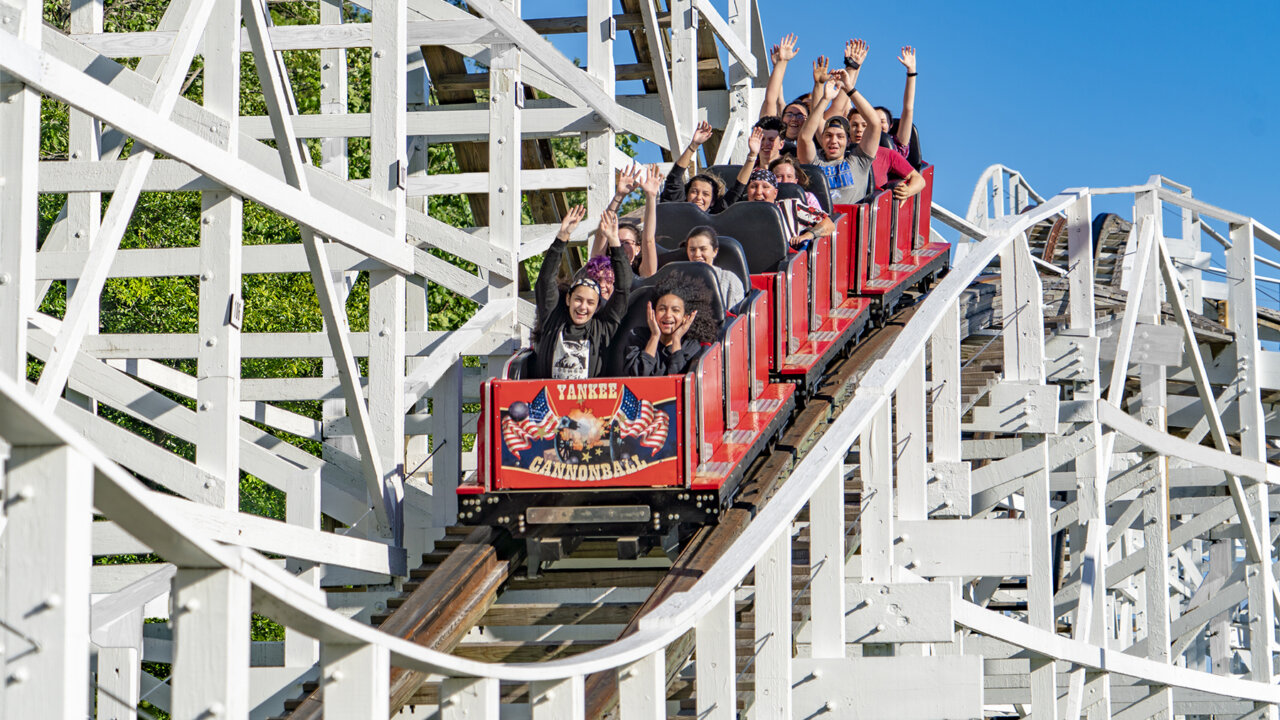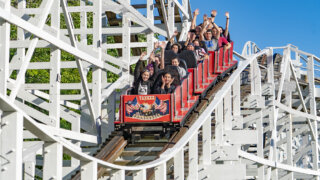 About this Attraction
Wheelchair entrance is through the exit gate and ramp.
The ride seat is a single seat and you must sit by yourself.
Guest must be able to sit in an upright position and control seated posture.
Companion assistance may be required to travel up a ramp to the load area and may be required to board the ride vehicle.
For emergency exiting, Companion assistance may be required to exit the ride vehicle and negotiate stairs to the unload platform.
We recommend that you ride with one or two companions.
Do not ride this attraction if you have a fear of heights.